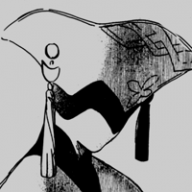 Joined

Sep 3, 2015
Posts

11,480
Location

Source: http://betweenthepagesblog.typepad....9/amazing-mindcraft-cake.html[/SIZE][/CENTER]





Let's celebrate an epic birthday for one of our members, Signerleo! Today will be filled with nothing but happiness and joy as we all give our warmest birthday wishes for signerleo! Let's hope that he loves cake as much as we do! This is our special cake to you, signerleo and we hope that you spend your day eating, playing, and just having a good time. It's your special day so you spend it how you want! Tell us how you spent it and let us know what wicked presents you got on your amazing and special day! In all seriousness, we here at Boogaloo hope that you have a great day and spend it with your family and friends. Smile, laugh, and eat tons of sweets and cake on this awesome day! Hope you have a great birthday, signerleo and always remember to save at least one slice of cake for your friends here at Boogaloo! Happy birthday!​




- Love, The Boogaloo Crew~!​
​