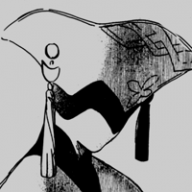 Joined

Sep 3, 2015
Messages

11,553
Location
Source: 
http://www.inkedmag.com/bad-ass-wedding-cakes/[/CENTER]
Let's all come together to celebrate a very chilly and peaceful birthday with our friend, Frozen Angel! We're very lucky to have a good friend like Frozen because how awesome the name is! (I legit love your name!) With Frozen Angel's birthday among us, we have to be on our best behavior or else Frozen will surely send us to hell, he is an angel, after all~! We should all be graced by Frozen's presence and make ourselves worthy before him. Let's make this day not just a special day for Frozen but a moment to always remember. In all seriousness, we hope that you have a great time on your birthday and spend it with your family and friends. Make sure to have a blast and stay happy! Most importantly, make sure to eat a bunch of cake but always remember to save one slice for Boogaloo!​
- Love, The Boogaloo Crew~!​