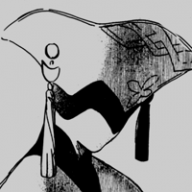 Joined

Sep 3, 2015
Messages

11,553
Location
Source: http://weheartit.com/entry/group/35486178[/SIZE][/CENTER]





Today we celebrate a rather sexy birthday for Akiria~! Akiria has lived to see a birthday unfold with her favorite Yaoi theme. She's always braced for romance and she knows how to establish one with both genders but even romantic beings like her need a break every once in a while. She needs to sit down and eat some cake with her family and friends while having a giant man jump out of a giant cake! You know, the sexy stuff! We can all agree that cake is enough for us to say happy birthday to Akiria! In all seriousness, we here at Boogaloo hope that you have a very happy birthday with all your friends and loved ones! Boogaloo gives you a huge cake for your birthday, be sure to leave us at least one slice! Have a great time, Akiria!

​




- Love, The Boogaloo Crew~!

​
​