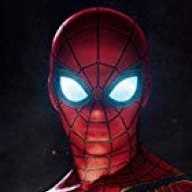 Joined

Sep 4, 2015
Messages

3,134
Location
Name: Solaris
Age: Several Hundred Years
Gender: Male
Species: Solarian - Saiyan Hybrid
Appearance: A Saiyan person whose build is similar to Goku's, with the hair slicked back. Pale skin, black hair, orange eyes. Normally he wears an orange set of crystal armor that covers him head to toe. The armor does change color on his transformations. When not wearing his armor he's generally in white pants, grey shirt, white shoes, and a black jacket.
http://vignette1.wikia.nocookie.net..._-_Male.jpg/revision/latest?cb=20160406024813
His armor looks like this, minus the helmet covering his face and is normally orange.
Personality: Solaris possesses a thirst for battle, but knows how to enjoy himself easily enough. He also possesses a never ending desire to become stronger, and though this is what he does mainly, he takes time for other things. He has a fear of losing himself to control or being fused.
Attacks: Ki Ball- A basic blue ki ball.
Photon Striker- Solaris quickly charges up an orb of ki and light into his hand before firing it at an opponent.
Cosmic Fist- Solaris builds up ki and heat into his fist before launching himself an opponent, delivering an explosive punch.
Star Breaker- Solaris' signature strong attack. A giant blue ki ball launched from his hands that shines brightly.
Star Fury- Solaris focuses plasma and radiation from a nearby star into an orb about the size of himself, then launching it at an opponent.
Star Destroyer- An improvement over the Star Breaker, increasing power and light give off.
Abilities: Flight- Solaris can fly with the use of ki.
Super Saiyan- Solaris can transform into a standard Super Saiyan. This changes his armor from orange to yellow as a result.
Solar Saiyan- Solaris can amplify his Solarian magic and radiation control while in a Super Saiyan state, causing him to have orange hair, eyes, and aura.
Star Form- Based off the Super Saiyan Form, Solaris was "gifted" this from by the Stars. A transformation forcibly created and written into his genetic code, it provides an alternate use of Super Saiyan, redirecting the power boost into magic by using radiation stored within his body instead of ki to fuel it. It shines a bright blue.
Dread Saiyan - Having been gifted the power of a Dread Saiyan by Vegetto, he now has access to this form. It does make his armor the signature dark purple, alongside his ki attacks.
Hyper Form- Solaris learned this form thanks to his friend Time Traveler as a means to combat his nightmares. When filled with equal positive and negative energies, Solaris' hair, eyes, aura, and armor all turn pure white, and it increases his speed dramatically.
Star Fury Adsorption- In this state, after adsorbing a Star Fury attack instead of using it upon an opponent, increases Solaris' power. This can be combined with most of his other transformations. The amount of power gained is dependent upon the power of the Star Fury.
Oozaru- Staring at the full moon "blutz waves" allows Solaris to transform into a great Ape, though being untrained means he has no control over the form.
A.I. Scan- Using the latent A.I. within his suit, Solaris is capable of detecting ki, energy, life forms.
Solarian Fire Magic- Able to create magical fire in limited amounts.
Solarian Regeneration Factor - He has the signature regenerating factor of a Solarian, allowing him to regrow from any non-fatal injury, if he has the mana.
Mixed Abilities: Energy redirection- Solaris' sword can deflect energy attacks.
Items: Sword of the Burning End - A sword given to his by the Stars, it's designed to redirect energy attacks, counter magic, and hold back ki blasts.
Solaris' Armor- The suit of crystal like armor originally built to act as a restraining collar on Solaris, developed by the Stars. Originally it had an A.I. capable of controlling Solaris' mind, reading attacks, sensing energy and ki, but after being freed from its control only it's sensory abilities remain.
Biography: Solaris was the offspring of a Solarian and a Saiyan. He spent his life between his two parents, stuck between Solarian and Saiyan lifestyles. His father eventually died after making an opponent too mad in battle, and his mother succumbed to starvation after being trapped on another planet. As such he was kidnapped by the Stars, being tortured and experimented on for years. Eventually they caused him to unlock his Super Saiyan ability by exploiting his genetics. After years of work, they granted him his armor, sword, and his "gift." Star Form, forcibly written into his genetic code. Afterwords he slaughtered the Freiza of his universe as revenge for the destruction of Planet Vegeta, before being used by the Dark Master and the Black Kaiser as a pawn to attack the Z-Fighters.