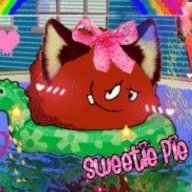 Joined

Sep 3, 2015
Posts

12,012
Location
Website
"D...Demon?" Vee stuttered as she cowered within the arms of Olivia, her raven hair messily sticking to her face and her two hairpins that once rested on her left side were loosened and Veronica had to take them off.

"Yes..." Damien confirmed apologetically.

Olivia only returned the look with fearful disdain at the demon. 

Damien then looked at Nicor with a serious gaze. "They aren't on the list." He scolded tersely. "You know the Contract's rules damn well."

"So? It'd be fun getting to kill for fun once in a while." Nicor said with an indifferent shrug and chuckle. "Buzzkill."

List? Contract rules? What on earth is he spouting? Olivia thought. Before she could ask, Damien stopped her, helping the two girls up off the damp earth.

"Before anything, we should head in if we don't want to catch pneumonia. And if I explain things out here, anyone is sure to overhear from these trees." Damien said, eyeing Nicor with a glare.

He was right; Olivia recalled how he had always found her in the trees when they were children.

"C-c-can we get to this after I shower?" Veronica's hoarse voice cut in as the four entered the house's kitchen area. She was shivering and her jacket was soaked. The knees of her jeans had grass stains along with slight mud marks. Olivia looked at Damien expectantly.

"S-sure. It's the least I could do." Damien said as Olivia directed the girl upstairs in the house. He felt guilty that he was the main reason Vee was attacked. 

As they both walked, Olivia's mind began to wander.
She had been in this house countless times, enough to know where things mostly were even if she stopped going to it for a few years now. The house seemed empty tonight—was his mother out working? Ever since Damien left, their parents grew more distant. His mother dedicated her time to her job to rather unhealthy levels. It used to feel warm and welcoming to Olivia, but now it just made her feel forlorn.

Ten minutes later, Veronica finished showering off the mud and cold from her skin. The warm water however didn't do much to alleviate the lingering adrenaline pumping through her veins or the panic still in her system. It felt like her heart would break her ribs from how hard it pounded. She was given an old shirt that didn't fit Damien anymore along with a pair of sweat pants he had from the swim team freshman year. He wasn't too short for his height, almost 5' 8". But on a small person like Vee, the pant legs piled up around her ankles.

Vee and Olivia sat across from Damien and Nicor at the coffee table in the living room. The two were given hot tea. Veronica, still shaking a bit, held her mug with some difficulty, refusing to meet Nicor's eyes as he and Damien were sitting across the table. She huddled close to Olivia, as if she would repel the demonic being.

"Okay, Damien so why is he.... Here?" Olivia's voice wavered slightly when her eyes fell on Nicor, who grinned maliciously in return. "Shouldn't he be in Hell or something?" She was hoping this was just a terrible prank, but she knew it was ridiculous to think that.

"It's a long story but I'm sure your mom will be okay if you come home after 9:00." Damien said, glancing at the grandfather clock resting on the left side of the living room. Her mother was always okay with her being at her childhood friend's house no matter how late it would be. And she was trusted enough.

"I'll start basic. Nicor had been exiled from the Underworld not long ago. And he found me to contract him so that he'd have at least a chance of getting back there." Damien said knowing he'd be flooded with questions. "That's why I left for nearly two years—you can't manage this sort of thing by yourself, especially when you're just a teenager."

"Why would forming a contract solve banishment from Hell?" Olivia asked.

Damien looked at Nicor to explain further on the subject. He wasn't as good at explaining the concept as an actual demon himself.

"...I guess I'll explain." Nicor said gruffly. "See, Squirt, just like there are rules on Earth and likely in Heaven, there are rules in the Underworld too. Demons come to the Overworld with the ability to possess, cause chaos, and even kill humans. So long as it's under the radar of the human enforcement of law, we don't really get in much trouble. You can't track a demon. But we cannot consume or take an untainted soul with us back to the Gate of the Underworld."

"Of course, it makes no sense." Olivia input not making direct eye contact with Nicor. Nicor reached across the table and jerked Olivia's chin up to force them to make eye contact with each other. "I've got a name, brat. Nicor."

"And my name isn't Squirt or Brat. It's Olivia." Olivia growled before knocking Nicor's hand away.

He merely smirked in return. "As I was saying, that's why we're depicted in those tomes of yours as 'temptations'. But we've got plenty of other offenses to make. For example, I was charged with treason against the one of the dukes of the Underworld, Astaroth. Plenty of times too. They determined I tallied up enough offenses to be exiled from the Underworld. See, being able to traverse the worlds by summoning the gate is a privilege. As you're escorted out of the Underworld through the river styx, the ferryman hands you the list of humans or rogue demons to kill, possess, or monitor. Usually you kill them. The statuses of what's needed to be done to each human is marked as such. Now along with this very long list is one Gate Key. Exiles can't use it, but their contractors can. The reason is, Contractors are practically a parole officer. They make sure you do what's needed and you don't further get yourself in trouble.
However, illegally breaking the contract results in consequence. It's fairly easy to do. All you need to have done was consume a few souls not on the list or kill your own Contractor, and the portal to the Realm of the Chasm opens to drag you there by chains and spikes. You cannot exit the Chasm for all of eternity. And if you still haven't been found out yet, Contractors and their buddies go after you too. Which is the more common thing that happens, since Hades' officers are flooded with their own work of their own domains." Nicor finished.

Throughout this, Olivia was speechless at what actually existed. There was a chasm? Demons actually could be on Earth at any given time? It made her a bit sick, but it wasn't too surprising on second thoughts.

"Meaning, I could still have drowned both of you and left your souls to whatever Grim Reaper happened to be passing by." Nicor added. "Maybe get away with it, maybe not. They just need to catch you doing it. Or, your Contractor snitches you out like a little bitch." Nicor glanced over at Damien who just rolled his eyes.

"And what about collecting the souls of the ones on the list?" Olivia asked.

"Well, the demon can either consume the souls or leave them to the Reaper to pick up and do their protocol with it. Either way, the name gets checked off the list in the processing." Nicor replied with a shrug.

"Then why did you choose Damien as your Contractor?" Olivia asked again gritting her teeth in anger. He could very well be killed within the hour no matter what was in store for the demon. Why did it have to be him?

"Well, I could have picked anyone, so to speak. Except demons, obviously. We demons don't necessarily get along with Grim Reapers either, so humans would be the best bet. I picked scrawny old Damien because he wouldn't exactly fight me like an exorcist would, nor would he go on a whole Vampire Hunter sort of thing." Nicor replied with a laugh. "Hunting the rogue demons makes the job a lot more fun though."

"I'm not scrawny like you think." Damien said with arms crossed.
 "Sure, sure." Nicor said with a toothy grin.

"Are you a duke or whatever if you could easily handle Damien?" Olivia asked.

"Obviously not. But I am a water demon known to drown wretched fleshies like you. But, I'm pretty up there in the ranks. Well, I was." Nicor smirked. 

Olivia only scowled. "And see, it's raining because I have the ability to make any sort of rainy day. Be it monsoons, hurricanes, even thunderstorms. And most demons aren't scrawny like you." Nicor retorted. "But going that big for storms tuckers me out lately."

"Back on topic..." Damien inserted, "I use the gate key to meet with the higher ups of the Underworld as progress reports on Nicor's soul collecting."

"If they aren't up to house visits, they send in other supernatural peeps to check up on me. Or try to kill me." Nicor said. "Depends on how the Boss feels that day."

"But that's not fair, you're doing as they asked!" Vee input.

Nicor bared his teeth. "I'm from Hell, do you expect it to be fair? Or have you not taken a look at your own systems of power?"

"Hey!" Olivia snapped. "You don't talk to Vee like that."

"Big words coming from someone with a shaking voice, Squirt." Nicor retorted mockingly.

"Oh, shut it." Olivia replied indignantly.

"Would you two stop for five minutes?" Damien cut in again, rubbing at his temples. He knew how argumentative Olivia became sometimes, along with the pressing nature Nicor had.

Nicor simply rolled his eyes. "Whatever." 

"Right right. So when are they gonna ask for a progress report?" Olivia asked. 

"Like I said—if Lord Hades and his lackeys aren't up for appointments, he just has Hermes, the messenger dude, go on and send out a Constellation Spirit to do a little interview." Nicor replied.

"What are they? Like, Cancer and stuff from the stars?" Olivia asked incredulously. If Greek mythology existed, she questioned how religion itself worked.

"Yep. They're powerful too; they've been here since practically the beginning of time." Nicor said. "Zodiacs are pains in the neck sometimes. They can be real self-righteous too from what I've heard."

"And they travel through Light Gates, same as the Gate of the Underworld." Damien added. 

"So, if they're sent in to 'keep you in line,'" Olivia air-quoted, "You're in a bit of a problem?"

"Most likely the case." Nicor said. "Or they just feel like testing you. Zodiacs find Contracted Demons a waste of time."

After that night, one would think the Underworld wouldn't send for them so soon, just as Olivia had thought.

She was horribly wrong.

After school the following Monday, Olivia began walking to the wooded area of campus where she always parked. Vee decided to stay in because she felt sick after the attack Nicor dealt to her.

Just as she reached the car, a lightning of sorts struck the ground in front of Olivia. "Whaaa!!" She shouted as the lightning nearly struck her foot. It cracked a loud snap into her ears, and it made her fall backwards.

"Whoops, sorry about that!" A female's voice rang out from the trees around her. 

"Who's there!?" Olivia shouted cautiously. Whoever had done that obviously wasn't human.

Soon enough, A female dropped down from the trees. 
Upon closer look, she had horns that curled skyward and curled back slightly. They were of a bright golden color, along with her amber colored hair to match. There wasn't a tail to be seen anywhere. Olivia wasn't sure if she was a demon from this tidbit. And her skin was a pale peach, a stark contrast to Nicor's blueish-gray corpse color.

"I should've been more careful... Cancer's gonna be mad if he knew I let a human catch sight of me..."

"Y-you..." Olivia choked out in fear. "Is that one of the Spirits Nicor was talking about?" She accidentally wondered aloud, covering her mouth instantly.

"D-don't be scared, we don't hurt humans without reason. I'm kind of looking for a demon and the human with him." The girl said looking at her yellow nails nervously. Her orange eyes looked at Olivia knowingly. "Ah! Nicor was the demon's name! You must know where his Contractor is, no?" She said, tilting her head to the side in a casual manner and smiling.

To Olivia, she didn't seem friendly at all.

Olivia then took off towards the street Damien lived. If that demon, girl, or whatever, could use lightning, a car's conductivity would fry her alive!

"Heeey, where are you going?" The girl asked, waving a portal behind her closed. "I was only asking a question!" She said floating after Olivia in midair. Isn't that how you ask humans a question? Or did I offend? The girl thought as she pursued the brunette.

Olivia, distracted by looking over her shoulder multiple times to see that she was being pursued by the amber haired girl, had ran into a tree. And hard. Olivia felt warm blood on her upper lip trailing from her nose as she fell backwards, her knees failing to support her. She felt herself hit the damp earth as the corners of her sight began fading out to black while her ears rang. 

"Oh my... This might be a problem..." The amber-haired girl mumbled as she landed on the ground and trotted to the unconscious Olivia.