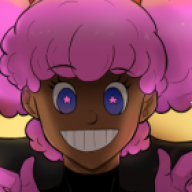 The Strongest
ADMINISTRATOR
Joined

Sep 3, 2015
Posts

8,222
Location
Pronouns

He/Him
Good Days is more of a "realistic" kind of RP (although it does have elements of supernatural of some fashion. That will be reveal within the story proper). It's serves as a contrast compare to fantasy and superhero-like RPs. 
Premise
: Days are sort of like emotions. Like us, there are times where it's not really all that great and will always, always ended up being disappointing in some way or another. How do we achieve, a Good Day? You, living in a small little town, Nowhere Kansas, and your group of friends is trying to pursuit an interest of making the last days of Summer Vacation memorable before school starts. Yet, the path of obtaining a "Good Day" won't be easy as something always prevent us from obtaining it. 
General Rules
You are allowed up to 3 OCs
Weapons are not allowed until the story permits. You won't have guns, swords or anything of the sort. 
Death can occur for your character, but not in a way you think.
Quoting System will make it easier for players to see who you're responding too.
Have Fun!