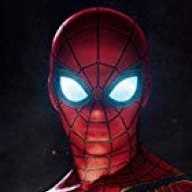 Joined

Sep 4, 2015
Posts

3,109
Location
You got your TOR, with Dark Side / Light Side morality.
Mass Effect with Renegade and Paragon.
Dues Ex and not having one I think?
And then spoilers(?) in MGS:V
What's your favorite? And why?
Mine is Epic Mickey's.
You do good things. You get easier combat, happier music, and you get people who like you. However, the game's non-combat sections become quite a bit harder, you lose out on various rewards, and in order to get the best ending you have to do a number of hard side quests. If you go the evil path however, harder combat, darker music, and everyone hates you. However, the game becomes a lot shorter and easier, you get more rewards, and you don't have to help people.
The glory about this game, (that, is probably the creepiest Disney game to date) is that in the end, your choices don't matter. The plot ends the same, and everyone tolerates your existence. Nothing big is changed in the ending comparatively. The whole point of the morality is not, you want to be good or evil? It's, do you care about these characters enough to put time aside to save them? Are you happy with your choices?