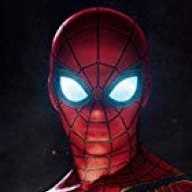 Joined

Sep 4, 2015
Posts

3,109
Location
Bit confusing title. What are you're favorite examples of power up modes / super modes in gaming? This only applies to extended power ups and not short lived amplifiers, such as Limit Breaks.

Riku's Dark Mode: Kingdom Hearts Re:Chain of Memories.

Unlocked by deflecting enough enemy attacks, Dark Mode was a staple of Riku's gameplay in Com and Re:Com. Granting the "Hero of Darkness", as Vexen put it, enhanced speed, strength, and attacks, this showed how epic Riku was, is, and forever will be.

Sora's Drive Forms: Kingdom Hearts 2.

Party members in KH series are often, less then appreciated. So when there was the ability to redirect their power as my own, I got excited. The Drive Forms may not have been the strongest power up I've seen but man it was fun to abuse the crap out of them. Especially Final Form.