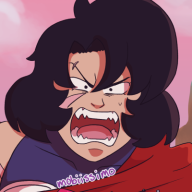 Joined

Jan 6, 2016
Posts

720
Location
DBZ: LEGACY OF THE FUTURE​
REGISTRATION THREAD​
All seemed peaceful for the Z-fighters, after facing off with Frieza and having all the time to train for the androids prophesied arrival, which would occur in three years! But will they be able to stop another future threat before its able to ruin their plans to face off with the original androids or any other future event? Find out soon on Dragon Ball Z!
​
Information and rules about RP:
-
This is set between the three years before the Android Saga (since the main character will be in this timeline), so if you have a character that was not with the Z-fighters during this time, fill free to bring them into this time as time travelers from different timelines and let me know what timeline they had come from. But be sure you know that the Power limit is Mystic saiyan.
-Cannon characters will allowed to be used by others (and for all the characters not taken i will simply fill in until someone wants them) and if i miss any you would like to be then simply ask for them! And you can twist up their story if you want! Don't be shy!  :maybe:
-God-modding will only be done by the Villains, for a specific time in the RP. So don't worry too much about them being "indestructible"; Besides, no villain ever is.
-If you would like a future counterpart of the character to be in the rp as it gets to its climax, just let me know (Note that future counterparts from the evil timeline will not be seen til i give the okay)
- no auto-killing, follow the basic Boogaloo rules and have fun!! 
and fill free to express your comments and concerns for the rp in here,
The Preview Thread
, or to me personally!  :nod:
And here is a OC Template to register any new characters and to teach me about em (Cause I'm not very familiar with some  :sweats: )
Name:
Age:
Gender:
Species:
Appearance:
Personality:
Abilities/Weapons:
Description about their life and where they come from:
*: Characters with a star by them are played by me for plot purposes if you would like to be one of these characters just let me know and i will see if i can give you the character
Characters:
*Goku
Vegeta
*Gohan
Tien Shinhan
Krillin
Yamcha
Trunks
Goten
*Piccolo
*Bulma
Broly
Vegetto
Gogeta
Panich
Bage 
Vocado
Celera
Zucchi
Goliad
Brachi
Solaris Destiny
Bage Timeline (during three years before android Saga):
Goku
Vegeta
Gohan (kid)
Piccolo
Tien Shinhan
Krillin
Bulma
Trunks (Future)
Yamcha
Panich
Solaris
Goliad
Zucchi Timeline (Cell saga):
Goku
Vegeta
Gohan (teen)
Piccolo
Trunks(Future)
Krillin
Tien Shinhan
Yamcha
Panich
Goliad
Hariku
Celera Timeline (Buu saga):
Goku
Vegeta
Gohan (adult)
Piccolo
Tien Shinhan
Trunks
Goten
Goliad
Vegetto
Vocado Timeline (Mystic saiyan saga):
Goku
Vegeta
Piccolo
Gohan (adult)
Trunks
Goten
Broly
Panich
Goliad
Brachi
Celicia
Judy
Vegetto
Gogeta
Leiji
Oriko
Maki
Haribu