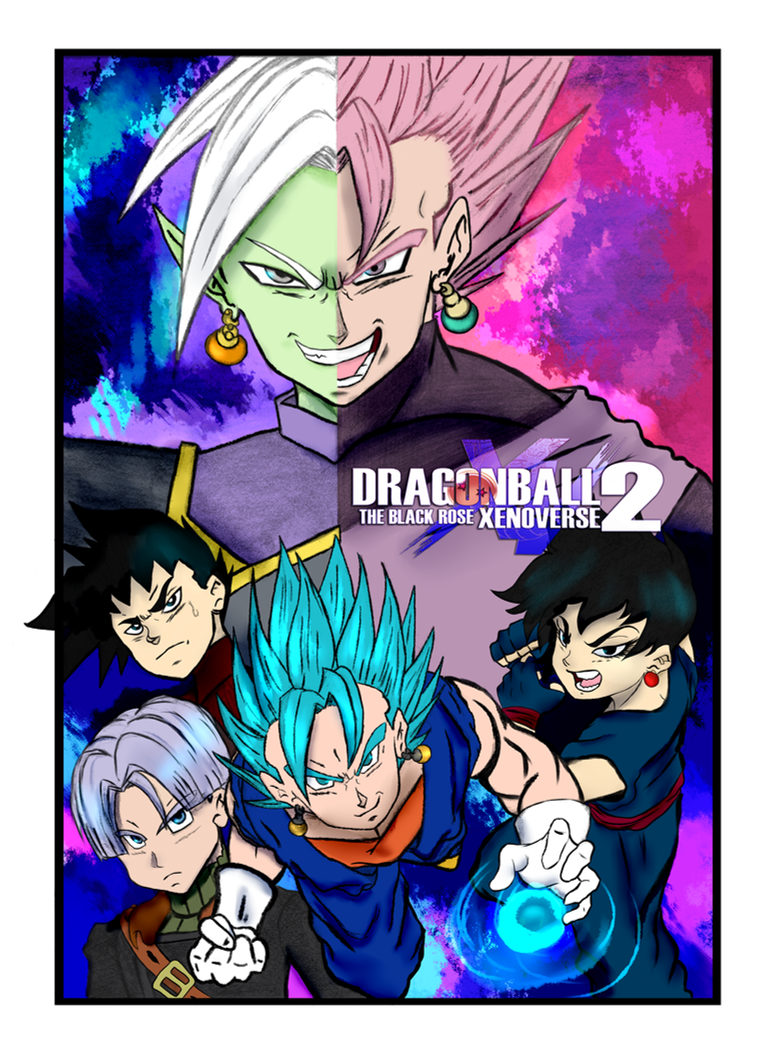 Retcon of DBX PW: Resurrection of Frieza​
=================================================​
It was supposed to be a normal day job.​
Wake up, investigate fluctuations in the time stream, patrol planets to make sure nothing happens, then go home. Maybe make a change here and there or scare off some basement sorcerers. But never anything dangerous: the Time Patrol cadets never handled the big missions, we left those to the big dogs. Conton City has enough egos, let those airheads fight it out for the Kai's approval.  ​
I only applied for that stupid assignment because my brother wouldn't stop begging me to try out with him. Face it as a team, he said. Make a real difference and all that crap.​
Didn't count on them only wanting me. Or the Supreme Kai of Time prepared to brief me in person. Rumor has it she only briefs the Patrollers investigating the history of Earth. Saiyan monsters fighting against threats ready to wipe out the universe. Sheesh.​
Only thing now is to hope it's nothing too big. My power level is only 7,000, doubtful they'll actually risk sending me into the history of Earth of all worlds.​
I mean, I'm just a human? How bad could it be?​
==========================================================​
Prologue: Another Day at the Office​
The busy city center of Canton was alive during the mid day, the mighty blue dragon staring down upon the floating city with its watchful gaze. Hundreds of warriors and citizens alike scurried about past the lone human woman walking heavily with her hands at her sides. Her blue and black Saiyan battle armor glinted in the sunlight, her scouter suddenly flaring up with a loud mechanical voice.​
"ATTENTION! UPON FURTHER ASSESSMENT, YOU HAVE BEEN CHOSEN FOR-"​
"Yeah, yeah. I hear you."​
The woman grunted, tapping lightly on the large red button on the side of the scouter, the holographic images disappearing from the green screen in front of her eye. She let out a deep sigh, but stopped in her tracks at the sight of the Supreme Kai of Time standing in front of the large staircase where she was heading, her hands on her hips.​
"So you finally came! Great news, you've been hand chosen for that big mission you applied for! Congratulations!"​
The woman attempted to smile, her lips barely lifting and her tone falling mostly flat.​
"Thanks, I guess."​
The Supreme Kai of Time furrowed her brow.​
"Oh cheer up. The Supreme Kai of Time has graciously appeared to give you her best wishes. Don't you think you should be a bit more enthusiastic?"​
The woman narrowed her eyes.​
"I would be, if I actually wanted this assignment. I only volunteered because my brother wanted to help. If he didn't get the job, then I don't really want it."​
The Supreme Kai frowned in response.​
"Well I'm sorry, but your brother lacks the fighting potential to handle a mission of this caliber. Your Saiyan genes give you a much better edge out there."​
The woman scoffed.​
"I'm human, just like my brother."​
The Supreme Kai shook her head.​
"He may be, but you aren't. According the medical reports. Your body recovered exceptionally under their care, and upon further investigation, we discovered the reason for your power level increase after your recovery was in your Saiyan genes naturally boosting your strength from a near death experience."​
The woman pinched the bridge of her nose, the agitation building in her voice.​
"I fell off of my speeder and scraped my knee! How the hell is that 'near death'?"​
The Supreme Kai broke out into a smile once more.​
"I don't know, but what I do know is that your power level spiked from 2,000 to 6,000 in a single day! Humans don't just become powerful from injuries recovering, you know."​
The woman grunted in response, crossing her arms.​
"Can I see the old man now? The briefing said I needed to see both of you before heading out."​
The Supreme Kai of Time nodded, turning on her heel.​
"Sure thing, he's waiting for us at the Time Vault. Follow me."​
The two moved forward, heading up the long windy set of stairs in silence. The woman stared up, her mind latched onto the anxiety of beginning the mission.​
The Elder Kai and the Supreme Kai of Time, both putting time to brief me on this mission. Well....I suppose I can't pretend it's nothing anymore.​
Upon arriving at the gate, the pair moved up towards the lone, hunched forward man standing with his arms crossed behind his back. His stern expression matched his voice, the old man raising a finger to wag at the two.​
"You're late! What in tarnation were you doing down there?!"​
The woman blinked.​
"You told us to meet you here at this time."​
The Elder Kai grunted.​
"Don't blame your failings on me, you little punk. You have to start being more punctual from here on out, understood!"​
"But I wasn't-"​
The Supreme Kai of Time shook her head, tugging on the woman's beltline.​
"It's not worth it."​
The Elder Kai held a fist to his throat, clearing it loudly.​
"Ahem! Now, listen up! You've been hand selected for a very special mission. It is a great honor: you will be the second Patroller to ever undertake its heavy burden."​
The woman's eyes immediately widened.​
"What?! Hey....woah woah. Just wait a minute-"​
"Your specific job is to travel to various points within history that are under attack. When a change occurs from usual villains looking to upset the flow of history, we need you to travel to the anomaly and take care of any historical change before it leaves a lasting effect on the Scroll of Eternity. As long as you stop any negative energies from affecting the timeline directly, we can patch up and restore the former history whenever you have removed the energy affecting the timeline."​
The woman nearly broke out into a heavy sigh of relief.​
"So...exactly what I've been doing-"​
"-on Earth."​
The woman shook her head frantically.​
"No no no, that's not what I signed up for. I am no where near strong enough to handle Earth's history, and you both know it."​
The Elder Kai rubbed his chin slightly, looking the woman up and down.​
"Hmmm, that may be true, Kassava. But there is a hidden potential within you that is yet to be brought out. Your first mission, however, will be one within your suited power level. Come, I'll show you what needs to be done."​
The woman known as Kassava let out another sigh in defeat, her shoulders slumping. ​
"Alright, lead the way."​
She kept her heavy frown, following after the two Kais into the brightly lit portal leading into the Time Nest.​
Kami....how am I going to get out of this? ​
​