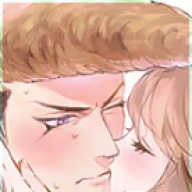 Joined

Sep 4, 2015
Posts

189
So, title's self explanatory. Just a place to share creepy and dark Vocaloid songs. 
I honestly expect a LOT Oliver's songs in here from Steampianist
I've got a couple to start us off.
The Tattler's Tall Tale: 
My understanding behind this song is that the town kinda prided itself on being a "paradise" of sorts, and ignored all the sins and misdoings of everyone. And when Oliver and Yohioloid came around, they spread the truths of what was actually happening, but the townspeople would rather ignore all of that, so they called them 'liars' and hung them for telling 'lies'. 
La Llorona: 
A really good song based off of the La Llorona fable. The woman who drowned her kids after her husband cheated on her with a younger woman. Now she wanders near lakes and rivers, not allowed into heaven until she finds her children. The fable states that if any young child sees her, she will say "Ay, mis hijos!" ("Ah, my kids!") and will try to drown the young child, mistaking him/her for her own children, so she can get into heaven. 
Twaddles of a Flue Faker: 
A flue faker was another name for a young chimney sweep. I'm not exactly sure, but it seems this song is about a young chimney sweep who despised his life, so he tried to kill himself by poisoning his blood with rust, but it didn't work. So he tried to suffocate himself in a chimney (an unfortunately all too real thing that happened a lot) but his Master saved him from that. So, in the end, he ended up hanging himself, thus the 'I am a portrait that leaves you sighing sadly'.
And last but not least to start us off, 
Secrets of Wysteria: 
A song depicting things the serial killer Albert Fish did to the children he murdered, the song's center focusing on his final victim, Grace Budd. I don't want to post what this mad did because honestly everything was so terrible. Fun fact about this song, though. If you play it in reverse, you hear an actual excerpt from the letter that he literally sent to Grace's family, describing how he killed their daughter:  
So. Is there any other creepy/dark vocaloid songs yall wanna share? It's Halloween mood, so, again, I'm expecting a LOT of Oliver's songs and a lot of Steampianist as well.