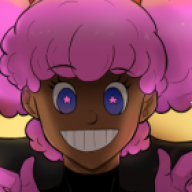 The Strongest
ADMINISTRATOR
Joined

Sep 3, 2015
Messages

8,250
Location
The BGC Art Competition attempts to bring out the maximum potential of all artists in the medium. Exclusive to the Art Garden, all artists can participate in the BGC Art Competition to display their works, earned awesome awards and have their works posted on Twitter in to give them more exposure out in the world! Welcome to the second Creative Challenge, the hardest challenge!
Once you complete your piece, post it in the thread to enter. You have until March 22nd (ending on 12 AM PDT/ 3 AM EST / 9 AM CET / 3 PM MYT!!) to submit it. There will be no extension, so get it done by that date. You can use anything in your disposal for this challenge to create your piece. If you're using digital drawing, make sure your work has an aspect ratio of 16:9 (1920x1080, 3840x2160, etc.). If you're using traditional work, you can deviate from the aspect ratio. Please use IMGUR for uploading your artwork.
Your creative challenge is:
Animal Crossing!​
To honor the upcoming release of the newest entry to the franchise, New Horizons, we are tasking artists to draw their own Animal Crossing Avatar exploring the New Horizons! Draw whatever scenarios you want for your Animal Crossing Avatar!