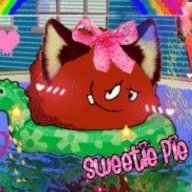 Joined

Sep 3, 2015
Messages

12,076
Location

Viewer beware.... you're in for a scare!​

It's Halloween!​
Welcome, ghouls, ghosts, and all other creatures of the night! For this Art Competition, you will be celebrating the month of October by showing off your creativity for the spookiest month of the year! To do so, this will be an open-ended format in which you may choose anything to draw, so long as it represents good old Halloween spirit! As always, any and all mediums for visual arts are welcome as long as you drew it.​
Indicated by the thread label, this is
not
a Bob Ross competition, but is the first in the line of the 
Sylvester Stallone
series: more information about that
here
. Being a Stallone competition, this means that in exchange for not being required to draw according to an assigned prompt and a longer window to complete your piece, you
will
receive a specially-crafted badge as a reward for winning, but it will not count toward the amount of Bob Ross competitions you have won previously (Meaning it will not count toward your eligibility to receive the Bob Ross badge). ​
In essence, this competition is more on the festive side, so participants who put forth good effort to demonstrate their spirit for Halloween in the piece to the judges (regardless of technical skill) will receive the special badge to add to their Trophy Case. Winner(s) will receive the Night of 100 Frights badge exclusive to this event, so you won't see it again for a long while!  :shutdown:​
From the posting of this thread, participants have until October 31st (Halloween!) at 12 AM PST to submit their work! If you plan to participate or are considering entry, please post in this thread to notify me of how many we will have.​
To submit your work, please use IMGUR.COM or a similarly reliable image hosting site that will not produce a broken image (you do not need an account to upload anything to Imgur). Use spoiler tags to keep your entry from spanning the page: [Spoiler*][/Spoiler] (remove asterisk).​
That's about it! Have fun, and if you have any questions, please do not hesitate to ask me.​