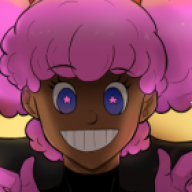 The Strongest
ADMINISTRATOR
Joined

Sep 3, 2015
Messages

8,250
Location
The Pokémon Cup Series is a tournament style competition exclusive to the Pokémon section. Depending on the number of players, participants battle it out against one another to win awesome awards that promote bragging rights—including a special award that declared them as Pokémon Champion for an entire year. If you ever played any of the core Pokémon games—the game-play through each generation is always the same. Furthermore, all Pokémon Cup will be on
Pokémon Showdown
rather than on the Nintendo Consoles. This allows for all players to participants in the competition rather than a select view that have the consoles. It is literally easy to get on (no email activation, just sign on with a username and password) and make a team—you literally only need to use a finger and right-click stuff.
It's the Holiday Seasons, a great way to fight off the cold with a heated battle! Make a Christmas Theme Team to battle your hearts content! You can also use legendary Pokemon and Mega-Evolutions! Come down and become the Holiday King! Christmas Bash is held between 12/20/2018-12/25/2018! Can you earn all the badges!?
All Pokémon Cup is best 2 out of 3 rounds: You MUST save your replays on Showdown as proof of your winnings and post them in the thread after all your matches are done; otherwise, it will not count.
To register in a Pokémon Cup, simply post that you're in. For courtesy, post the best possible time for you to get on and play!
Rules
Christmas Theme Pokemon.
You can use up three legendary pokemon
Mega is allowed
Repeated Items is allowed.
Repeated Pokemon is allowed.
Z-Stones are allowed.
Doubles Ubers Format (13th/20th): 
Awards
Frolass Badge: Placed Third 
Glalie Badge: Placed Second
Delibird Badge: Placed First
Tools for Team Building
: A collection of links you can use to prepared your team for Showdown before joining a Pokémon Cup.
Pokémon Team Planner: A VERY useful tool for team building. You can click all the Pokémon and see which ones would be the appropriate mon on your team. It also has weaknesses identification to reveals the common weaknesses in your team.
Pokémon Showdown: Online Simulator where you can build your team within minutes and practice with it. You can see which one works before breeding them in the game proper. Don't worry, it's completely free. You can battle other people and/or friends to test out your team.