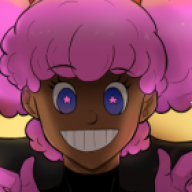 The Strongest
ADMINISTRATOR
Joined

Sep 3, 2015
Messages

8,250
Location
The term Mary Sue has been thrown around a lot of time in varies content in the medium. Yet, no one seems to be unable to agree on a singular, consistent definition of the term. Instead, it lost whatever meaning it originally had and now being used as an insult or a description of characters that conform to one's liking (especially if the character in question happens to be a woman). 

So, what exactly is a Mary Sue? What criteria does a character have to do to become one? Based on your definition, are Mary Sues a negative aspect in writing?

Based on the definition given, what are ways that makes a character not a Mary Sue? Are all main characters considered Mary Sues?

The purpose of this discussion is to find a common ground of the term to truly see what characters falls in that definition. It also serves to help us think more about our characters when we create stories—and be mindful of tropes, clichés and pitfalls associated with the term.