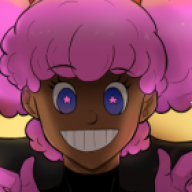 The Strongest
ADMINISTRATOR
Joined

Sep 3, 2015
Messages

8,250
Location
On this day, it has been two years since the creation of BGL. BGL has changed a lot over the year, with new additions, new members, and new content, to strengthen the identity of the website. A website that is welcoming to all and pushes ourselves to the next level to make sure everyone is comfortable. We are still a young site and we are still learning new ways for improvements. Over the years, I thank everyone for making the website grow and become better as the days passed. I hope that we continue to progress further and hopefully, new things will come for BGL and our members.
I would like to thank the staff who help progress the site further. The staff would set aside their time and contribute to building the website even further. The Staff would spend days and nights offering opinions and ideas to make the website shine even better. BoogaVerse, Art Garden, Tech Club and the like, cannot become what they are today, without the great assistance of you guys. And let's not even forget the dedicated members who come on every day and bring the life into Boogaloo. You guys are the backbone of the site and we couldn't have made it without you. This isn't just Boogaloo's birthday but this is her way of saying thank you to everyone! Give yourself a pat on the back because you helped build Boogaloo to what she is today and we thank each and every single one of you. Keep up the great work and let's hope for another, better year.

Wow, everyone! Great moves, keep it up, proud of you! ​
And you should be.
If you have a poster drawing from Loopy's Suggestion, you can post all the goodies and whatnot. This thread will remain open for an entire month.