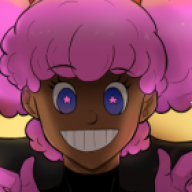 The Strongest
ADMINISTRATOR
Joined

Sep 3, 2015
Messages

8,249
Location

[img=300x300]
[align=center]Gather all the Blood Echoes and Celebrate Loopy's Birthday!​
Another year went by incredibly fast! Once again, our beloved friend, LoopyPanda, is celebrating her birthday! Now she had reached the age of 21~! The age 21 is a magical number for you to explore the fruits of adulthood! It does not mean work or college, nor the occasional drinking, but able to fully be recognized as an adult, although you will always be the same little sassy kiddo we all know and love!​
LoopyPanda
,
Once again, the LoopyPanda theme returns for the week, but this time, it is a bit different to show how much I valued your friendship. As always, the LoopyPanda theme was originally a permanent theme, but I decided to make it a special occasion that happens on your birthday—which I think is the best way to show our gratitude for you!
LoopyPanda
,
You always had been the one person that always listen to people's problems, advise them to be better and never eyed them down in wrong. You are the sweetest people I have ever met. You are kind, caring and your down-to-earth attitude always brings in a fresh air in the conversation. Why? It is because you are leveled headed, calm—yet sassy and spicy enough to bring in the truth when needed. You are not just a tough little nugget. You're a sweet, kind and talented little tough nugget. If I were to make a comparison, you'll like a spicy starburst. Sweet, yet spicy, but enough to burn your tongue… unless it is needed :maybe:
LoopyPanda
,
You have a big heart and lots of love to give—sometimes, too much to give! I want you to realize your own potential, your own self-worth. You do not live for the expense of others; you live your life in order to fulfill the happiness of your own. Never settle for less, always fight for what you desired! Never sell yourself short for anything, my friend. Everybody is special and that includes you! :glomp: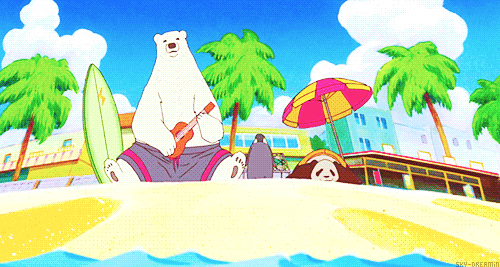 LoopyPanda
,
If anyone has ever put you down, just know that ~ Z ~ and I always have your back. No one gets away with making you felt lowered—you have wants and desires, and you deserved such? You know why that is the case Loopy? It is because you are one of the funniest people who always have a joke up ready for any response. You know how to break the ice in cold conversation—heck, you even managed to get I, who sworn to never speak to anyone outside of my family and Z, to talk with ya. You'll be good to go when you have friends of all kinds to back you up. You're fun to play with, including Overwatch, Pokemon and any other thing. You are an excellent writer, an excellent motivator; all and all, you're are just super, duper fun!
LoopyPanda
,
You are the greatest, funniest, kindest, and sweetest people I can know. I considered you to be a true friend and a little sister. Don't let anyone put you down. Fight them back and stay gold. It's
imp:
LoopyPanda, from ~ Z ~, I and the rest of the Boogaloo Crews, I wished you the very best birthday and hope you had an awesome day and an awesome week!​
[video=youtube]
With all the Love and Care,​

[align=right]ShineCero and ~ Z ~ and the Boogaloo Crews!​
Under these spoilers are some interesting things that you might find interesting! I wonder what they are….