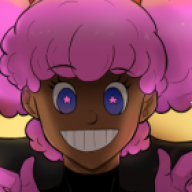 The Strongest
ADMINISTRATOR
Joined

Sep 3, 2015
Messages

8,250
Location
Astral Chain is a new action game being developed by PlatinumGames, the same studio that developed Bayonetta, Star Fox Zero, and Nier: Automata. And if you liked those titles, Bayonetta creator Hideki Kamiya is supervising the development of Astral Chain while Nier: Automata lead game designer Takahisa Taura is directing.
Story: You'll choose one of two playable characters, either the man or woman shown in the trailer, and the one you do not choose will join you in the story as your twin and partner. You're a rookie officer of a police special task force in an enormous, futuristic, multi-cultural city called the Ark at a time when the city is being attacked by strange alien invaders. You're not alone in your fight against the creatures, though. Your twin will fight alongside you, and you're also paired off with a mysterious living weapon known as Legion that will help you both solve cases and fight against the invaders.
Gameplay: Astral Chain is an action title where you control your chosen protagonist and a special weapon, called Legion. Legion is not a single weapon, but rather a number of them that you can swap between for different styles of combat. The main loop of combat in the game consists of you controlling yourself and often your siblings, completing combos to defeat enemies with Legion. Legion can be offensive, defensive, or supportive, and can be used to do the work for you while you back it up or strategically to take down enemies in a set pattern.
Legion isn't just a combat weapon, but it also assists in your police investigations. Its abilities can be used to find clues and solve environmental puzzles as you work to uncover the source of the strange aliens and reveal an alternate dimension called the Astral Plane.
You'll also simply be able to wander about the Ark, where you'll encounter a cast of characters that will aid and hinder your investigations as well as provide the story of Astral Chain. There will be a number of citizens, suspects, fellow police, and your sibling available to converse with.
More information here: 
https://www.imore.com/astral-chain-everything-you-need-know
[align=center][video=youtube]
---
This game looks really damn good! Currently will be getting this day one!