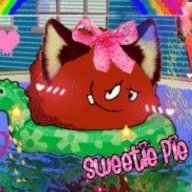 Joined

Sep 3, 2015
Messages

12,076
Location
Forget becoming Hokage... I wanna become DA VINKY (as in... Leonardo da Vinci... get it..)
Art To-Dos:
Update designs: Vala, Asuza
Underworld metal band: Nemesis, Hypnos, Eris, Keres
Redesign my OC Damien (and change his name too bc I don't vibe with it anymore)
Finish designing the 7 Deadly Sins (Only 2 are done lol)
Pokemon fanfic: Update Satomi's design and finish the ref sheet for her Rival

Areas of Study:
Anatomy/Proportions
Hands (slowly improving I think)
Color theory
Shading techniques
Clothing design
Food/Objects
Backgrounds!
2021 Reflection:
Since this is a new year, I decided that part of what I want to do in my wish for improving my art is to invest more time learning the programs I have to work with at my current disposal. 
at the moment I'm not seeking any new programs because sai does the job for me just fine at the moment to suit my and my computer's needs (I also imported a slew of textures manually last year from a different copy). In fact, I have 2 or 3 programs that came bundled with hardware I bought over the years but have just let them sit in my hard drive untouched. It seems silly for me to get another one when I haven't taken the time to really learn these two properly at all.
Over the next few months I'll be logging my progress in terms of learning my programs and any visual art stuff I want to focus on for improvement.
There are 3 programs I want to try and decently understand this year:
Adobe Photoshop 7: I have made a lot of my signatures using it and it has never failed me. However, it's not something I find intuitive for drawing so I have never explored all the features it has properly and I've never figured out how to fully utilize it (i.e. photomanipulations, edits, just drawing) because it's old. It has a higher power compared to SAI in terms of control over color balancing a picture and to be quite honest I never edited my art in post like other artists might do (Luminosity and Color Burn layers don't count I think haha).
Corel Painter Essentials: This one came with my tablet and I loved the first piece I made with it. The only problem is that it's not intuitive and I don't even know if I can directly adjust the default toolkit of brushes. Luckily it comes with a slew of tutorials to walk me through its confusing set of features. Just haven't gotten around to it.
And last but not least, I want to learn how to use Old Faithful… Manga Studio Debut… 4! You probably gasped in horror reading that. I mean, what kind of lunatic would go for Clip Studio's older and obsolete sibling? The basic version where you can only save between PSD files and JPEGs?! Me.
But it's also the first art program I had after 3 years of weeb doodles in MS Paint, so I have a sentimental attachment to it. Plus, in retrospect I was impatient and never gave it much thought to sit down and actually watch the tutorial videos that were up so I could understand the features. (It also came with an access code I never installed, so why not). It doesn't save as PNGs but exporting as a PSD never inconveniences me... provided I can get it to.
A big reason I want to learn it is because I want to see if I could ever develop a secondary style with its clunky late 2000s aesthetic. It wouldn't supersede my current one, but it'd be a great achievement if I could make a comic with it that looked 'modern' in terms of software huh! Also, unlike CSP it won't kill my laptop's RAM as much but I do have to perform a full uninstall and reinstall it so it all goes smoothly.