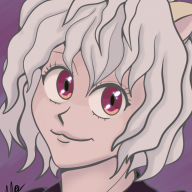 Joined

Sep 5, 2015
Posts

1,231
Website
Huhu get the title, its a pun  :heehee:
I guess I'll make a thread here too!
So basically I've got a page on a site called Ko-Fi, where you can give small donations (hence the name Ko-Fi) if you feel like it, but I also use it as a place where people can donate so they get a drawing in return!
Idk about the rates since im pretty new at this, but you can find them on my page here: ko-fi.com/appelsider  
I can do normal drawings, but also chibi icons or discord emojis if wanted!
If you've got any questions you know where to hmu!