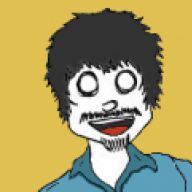 Joined

Mar 2, 2016
Messages

52
Location
I've noticed something interesting lately and wanted to confirm whether or not this is actually a thing.
Has anyone else noticed that over the years, we've been getting less and less Art boxes included in box sets of anime?
When I say art boxes I mean thick wood boxes or hard cover boxes that feature art work and pictures all around it and act as a way to organize your collection. For me at least, the only time I've seen something "like" this appear in recent yrs is in overpriced blu-ray sets. Whenever a dvd boxset comes out, its always in a thin paper slip cover, nothing special really.
heres a few examples of a hard cover art box:   




Here's some examples of the slip cover and blu ray boxes I mentioned: (2014 AoT bluray/dvd combo with artbox sells for 100$, probably the more reasonable out of the new artbox sets I've found, but still pretty pricey)  (Baccano bluray boxset released in 2011 and can be found for 250-300$ USED (about 750$ new)) (all slip covers generally look like the steins gate example to some extent. its just a thin paper jacket you put over a dvd case)