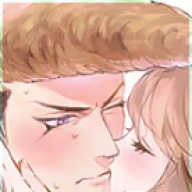 Joined

Sep 4, 2015
Posts

189
So, this will be my thread for my OOAK dolls! (OOAK- One Of A Kind)
So, you all already saw DeVine in the Discord Chat, so, I'll just start with my current project: My first attempt at body mods. 
Right now, I am currently making Dark Woods Circus Miku, and since she has goat legs in DWC, that's why her legs are turned around. I superglued the joints, so, there's no way they're going to move at all. I can't afford apoxie sculpt atm, so, I'm stuck using air-dry clay lol. I do coat it with Glue-All afterwards, though, so it'll stay. This doll was originally a Frankie Stein doll, and I can't work with Miku having green skin, so, I painted it skin-color. 
The old Monster High dolls are the best to work with, because of the articulation. The newer MH dolls do not have articulation at all in their arms or legs. Ever After High dolls are also good for said articulation. HOWEVER. Monster High AND Ever After High dolls are now oout of production. So, all dolls now must be bought secondhand. Which, honestly? Is the best, because as you're removing the hair and factory paint, it's like finally letting whatever character it was being laid to rest, to allow a new soul to come in and have a new life in it's body. 
Really, any dolls with good arm/leg articulation is good. 
Anyways, since this Frankie Stein was one of the newer brand ones, no arm articulation. Becaause one of the arms is already molded bent, and since DWC Miku is described as 'A Deformed Diva', yeah. 
And yes, the body is positioned like that to allow the air dry clay and paint to dry. I'm sorry, Miku. Doll customizing is so weird out of context. Then again, it's quite funny to have her drying like this, and having someone come into my room, seeing the awkward doll, then leaving lol
I'm going to finish her body mods first before tackling the face/head. She will be getting a wig cap, unlike DeVine. 
I do want to try rerooting actual doll hair, but, the length of doll hair I need to get is, like, $12.50 a pop, and yarn is so cheap, and can be used in so many ways. So, while I will be trying actual doll hair in the future, my main medium for hair is going to be yarn. 
Anyways, here's how DWC Miku is right now.