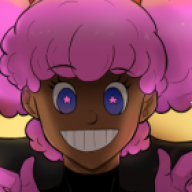 The Strongest
ADMINISTRATOR
Joined

Sep 3, 2015
Posts

8,222
Location
Pronouns

He/Him
Higurashi
: Hinamizawa, a small village in The '80s is plagued by a curse in which, every year, one villager is found murdered and another is never seen again. Keiichi Maebara, the new kid in town, begins to uncover the secrets of the village and is driven further into fear and paranoia as he watches his new friends succumb to madness. This year, it looks as if the whole village is marked for death...
Umineko
: Umineko no Naku Koro ni takes place primarily from October 4 to 5, 1986 on Rokkenjima, a small island privately owned by the wealthy Ushiromiya family. The Ushiromiya family gathers for the annual family conference, which concerns the division of assets belonging to Kinzo, the ailing family head.
Ciconia
: It follows Gauntlet Knights – young people trained to use a new military technology called the Gauntlet, which allows its user to fly, fight, and repel attacks – who have become friends and aim to prevent the outbreak of a fourth world war
Useful Links
---
Warning, you are coming to an discussion thread that will contain heavy spoilers. If you're watching it for the first time, avoid the thread (aside from the OP for information) until you're caught up! Keep everything relating to the franchise to this thread.