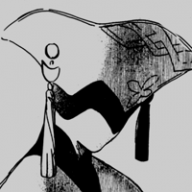 Joined

Sep 3, 2015
Messages

11,553
Location
Well I completely forgot to make an intro for myself! Stuff has been going on lately so I never got time. xDD
Anyways, I am ~ Z ~, some of you know me as ShineCero's girlfriend. I have been on Boogaloo since day one and I help out Shine in building the forum a bit. I love to help out the members and I leave most of the technical stuff to Shine. What else is to know about me? xDD 
I just hope that you all have a nice time here and let us know what we can do to help out. Ever since Assended harassed Loopy, I started to cry because I felt like I couldn't help out Loopy or anyone else he attacked. I legit felt useless and I felt as if everyone would hate me for not sticking up for them. After everything settled down, I kept by Loopy's side because she's literally like a daughter to me. I guess I am just urged to help her out and defend her. I have no idea why but she just reminds me of a friend I talk to. I'll try my best to help everyone else too but I'm just one person, which I ultimately loathe.
I guess I have a problem with rejection. I'm trying to ignore it but I just get scared when I work hard for someone and they cast me aside. It's happened too many times for me to count. I guess that explains why I take extreme measures to help someone. Am I naive or blind? Who knows, I certainly don't. That might explain my sudden depression/anger spikes and why I can suddenly be a huge mess. Good thing for everyone, I am very good at hiding it so you never have to worry about me.
On a more cheerful side, I love all you guys for supporting us. You guys are the best and I hope that you guys continue to support BGL for years to come! Thanks a bunch for all your support!
You guys are truly the best... I cried when making this thread. Truly, I will do my best for you guys. I promise.