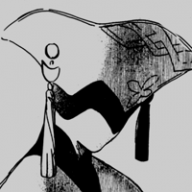 Joined

Sep 3, 2015
Messages

11,553
Location
Name: Kiki
Age: 20-22
Gender: Female
Birthplace: Paradice
Position: Novice Mage
Height: 5'3
Weight: About 115 pounds.
Species: Human/Paradician
Appearance: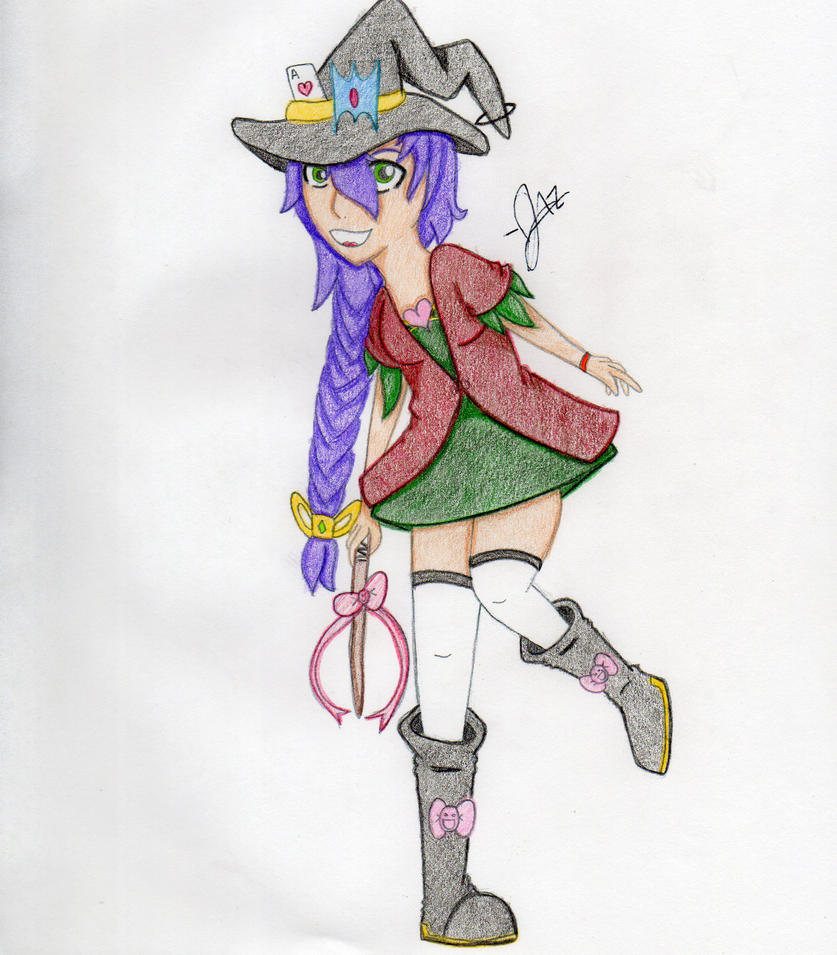 Weapon/Items: Kiki's Ribbon Wand and her hat, Hatty.
Personality: Kiki is a bit of a klutz and tends to make a lot of mistakes. She is a little aloof about the things around her but she tends to always do the right thing. She is very kind but can get easily get taken advantage off because of how naive she is. She isn't entirely a fool and won't fall for the same trick twice. She is a quick learner but easily fooled. Her hat talks and is another being of its own. It appears that the hat guides Kiki through tough situations but is a vast opposite of her personality. He makes slick remarks to Kiki but he does his very best in protecting her and guiding her in the right direction.
Special Abilities: Kiki has a unique ability to pull anything from her hat, Hatty. Most of the items are usually magical but she can also use the hat as storage for some items. She uses magic thanks to the Ribbon Wand she carries. Most of her attacks with her Ribbon Wand are used to tangle and ensnare her opponents with various elements (fire ropes, electric ropes, etc). Hatty is able to float and talk but when he's in trouble, he can cough out smoke to hide or make a hasty escape. Worst-case scenario, Hatty can spit up bombs, fireballs, or any of the magical items he has stored.
Magical Attacks: Kiki uses a variety of element-based snaring moves using her Ribbon Wand.
Fire Ribbon - Kiki sends out a fire rope to capture/harm/entrap targets. 
Electric Ribbon - Kiki sends out an electric rope to capture/harm/entrap targets. This is mostly used to paralyze targets or stun them
Slimy Ribbon - Kiki sends out a gooey rope to capture/harm/entrap targets. This is mostly used to slow down her opponents. The slime can either make the target slippery or harden to make movement difficult.
Healing Ribbon - Kiki uses a ribbon to heal minor wounds.
Magical Buffs/Debuffs/Status: Kiki's hat, Hatty, provides help to Kiki when she's in a pinch.
Storage - Kiki is able to pull anything she has stored within her hat. Things like books, scrolls, and magical items. The appears to be no limit to what Hatty can store.
Smokescreen - Hatty is able to cough up a smokescreen to protect Kiki.
Fireball - Hatty can shoot a fireball at opponents. He needs time to charge for this attack.
Mind Control - Hatty can latch himself on to someone's head and, for a very short while, stop the opponent from attacking. This fails if the opponent is too powerful, has a counter to it, or if Hatty is attacked. This attack leaves Hatty unable to fight, making him very vulnerable. 
Bite - Yes, he can bite you...somehow.
Biography: Kiki was born in Paradice, or so she claims. She doesn't exactly remember her birthplace. Kiki is skilled in using magic but she is a major klutz. She trained in the Sisterhood of White Magic for a good portion of her life until she left to find some magical herbs. She got lost and never found her way back to the Sisterhood. Along her travels, she found a mysterious hat that could talk and perform magic. The hat looked damaged so Kiki took the hat and sewed it back together using her ribbon magic. Since then, the hat thanks Kiki and vowed to stick by her side until he can find his original owner. The Hat claims that he was running away from some evil people who want to sell him. Not remembering much of his past, Kiki decides to call the mysterious hat, Hatty. 
Hatty came with a book that he cannot read. The book is written in a language that apparently Kiki can read, however, most of the spells appear too advance for her. Kiki did manage to learn the first spell and apply it to her Ribbon magic. It appears that the more spells Kiki performs, the more spells unlock within the book.