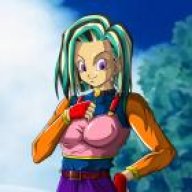 Joined

Sep 4, 2015
Messages

2,604
Location
(RP for Vegetto and Me only)

A month has passed after Brachi and her friends have returned from the Anomaly, thanks to the future counterparts of Brachi and Xenest respectively. While most of them have gone back to their usual jobs, not everyone appeared to have recovered completely from the events which had transpired.

While Future Brachi and Future Xenest have returned to their own timeline, Shonfu, Tamar and Rabi are on the back-up site of Capsule Corp. to check on their own home planet, still known Planet Frieza #68 to see if everything was in order. 

Deramas, Abaddon and Malia have made their temporal home in the Wastelands to recover from the events on their turn, although this was more the case for the Demon Siblings. Deramas simply went with them to spend time with his children and learn from them what had happened to them in the time they were forced to serve under the vicious Demon Lord Ruthas. 

With the android guards together with Brachi and Majin Bara being at Capsule Corp, Tempest and Xeno watching over Brachi's children and Sheila spending time with Lea in preparation for their marriage, it appeared that everything on Earth was back to normal.

=============================

Brachi sighed as she left the Gravity Chamber of Capsule Corp, having held a sparring session with Majin Bara. Brachi specifically chose the Majin as her sparring partner as she saw the use of the Majin's Body Manipulation as a fair challenge, similar to how the Namekians Piccolo, Tatsu and Yango were able to extend their arms to extreme lengths in order to gain the edge and constrict their opponents. Having dressed in a fresh gi, she smiled as she walked back to the main building, evidently intending to head outside to get in some fresh air. Majin Bara happily darting on behind her.

"So, what are you going to do the rest of the day?" Majin Bara asked Brachi.

"I'm thinking of planning on going on a bit of vacation with the others, you included of course. Hopefully this will help me in getting my mind off what has happened overall the last few months." Brachi replied.

"You think that it will help?" The Majin asked innocently.

"I'm sure it will be of help," Brachi said with a smile, "if we can have some time off to ourselves so we can clear our minds a bit, it can do us a lot more good in the long run." 

"Okay, if you say so." Majin Bara said with a smile as the two went through Capsule Corp.'s Reception Lobby, before exiting the building and preparing to take off towards Goku's old house, now Brachi's house in the East District area in order to prepare for their vacation.

The flight itself went without incidents, with the Android Guards for now remaining at Capsule Corp. as Celicia was still Head of Security, while Judy and Gina were still tending to Anne. 

"Who will we invite along for the vacation?" Majin Bara asked.

"Everyone as far as I'm concerned," Brachi said, "the last few months have been quite stressful to everyone, not just the two of us. So if anything, we all deserve a bit of R&R here."

Majin Bara nodded at this in understanding, the two remaining silent for the time being until they landed in front of Goku's old house, with Brachi moving to unlock the door to get inside.