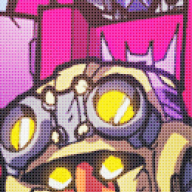 Joined

Sep 5, 2015
Posts

297
Location
Website
(A fantasy/sci-fi AU for the Dragon Ball series)
​
Part I: The Trial of Heroes
​
Premise:​
Approximately one thousand years ago, an unknown entity had caused havoc to the universe, destroying everything including the Other World, the universes, and all that connects to it- except for the legendary warrior, Son Goku, the deities Zeno, Beerus and the Supreme Kai of Time, the Angel Whis, and the Super Dragon Balls. With the help of the Super Shenron, Goku was able to have every being reborn make the whole universe start anew - but as a result, the Shenron had given more than what his powers allowed, and vanished from the face of the world. Goku, on the other hand, was reborn - as are all his enemies and allies, but at a price most terrible: none of them will ever remember him, or what he would mean to them. Goku was also reborn with his memories & knowledge intact, and was given the task to investigate the being responsible for destroying the old Universes.

Thanks to that, the universe was reborn anew. Many past enemies are reborn as good people (with the exception of a few), and the new world oversaw the rise and fall of whole civilizations throughout the galaxies; its most glorious one yet being the birth and rise of Tytania, a kingdom run by the rough but noble Saiyans. Magic, alchemy and weapons are now more widely used, but there are still those who remember and uphold the ancient ways of martial arts and the usage of Ki. 
However, an unknown evil lurks the prosperous land, seeking nothing more than gain the power that had destroyed the past evil - and use it to their own twisted advantages. With new powers and new adventures, it's up to Goku and his (reconnected) friends and allies to ensure that this last universe remains safe and protected.
Genres:​
Alternate Universe/Fantasy/Sci-fi
​
Commentary:​
I've had this AU since I was 14. It's been 13 (it will be 14 considering I turn 27 this year) years now, and this AU has seen numerous expansions and revisions as I add in new stuff to it; it used to just be an AU that's highly influenced by Final Fantasy, but somewhere down the line I discovered Dragon Quest and Chrono Trigger, and made a LOT of revisions based on those two games, their lore and world building, and try to make them as cohesive to the Dragon Ball universe as possible. Down the line, there was also Dragon Ball Super, Heroes and Xenoverse to consider -- all of these provide me with a lot of information and new characters to add to and fit into this very extensive AU.
​
This AU's seen about three attempts at roleplay and one fanfiction that never got past the third chapter before it was somewhat lost for good, and numerous first-draft comics that never saw the light of day. Over the years, I've also lost a lot of notes and worldbuilding I've done up until 2009. I kind of regret not keeping them all in one place, but the good thing about this at least is that I can now build up on this AU with the knowledge and experience I've gotten over time also. 
​
Whatever you might have known about us, and what we had been, the fights we've fought and the destinies we carved for ourselves -- forget it. That's old history, history long erased when this new universe was created. We're not who we used to be any more. Now our paths are leading into new destinies and new adventures -- adventures that even I never thought I'd embark on. ​
My old story is a bedtime story told to kids aspiring to be heroes now. But I know everything about it is true. Let the old man that took care of me tell you that story of mine now.​
My name is Goku. This is how it all began.​
A long time ago, longer before Tytania was born, before its rise to power, before it was even the kingdom it is today, the universes were twelve in total. Save for a Tournament of Power, the twelve universes existed parallel to each other in peace and harmony, going on with the course of their fates as dictated by their respective gods.

This peace did not last long.

One day, each of the universes heard a single, monstrous shriek from the heavens. The scream could be heard from every corner of each universe, even in the most remote areas. Then, complete silence. Every living being stayed deathly still, wondering with terror what the scream was and where it came from.

Then all of a sudden, the scream resounded again. But this time, everyone managed to look up all at once, and saw that there was a large, scathing tear in the skies, and from it a terrifying creature emerged, so monstrous it was that none could ever describe it. And none even survived to be able to tell this – as the creature ripped itself out of the tear in the sky, it shot out beams of black light – a beam so powerful it wiped out entire galaxies all at once.

There was no stopping the creature. With every shriek, and every move, it destroyed everything regardless of where it exists in the realms. Gods and mortals alike perished under its tyranny, many of which did not even stand a chance. In an attempt to save what they could, the surviving Gods of Creation and Destruction and their angels dispatched as many people as they could to a safe haven, and devised a single plan: gather all its strongest warriors that were still alive in the seventh universe, and attack the creature with all their might. The seventh universe was chosen as their final rendezvous point as it was the universe that remained standing during the Tournament of Power.

Leading them, the one rallying all of them to action, was a Saiyan that throughout most of his life had beaten all odds and broke through all limits. Even at the face of imminent destruction, he vowed to keep the universe safe at all costs, even his life if he must.

The war was long. So long it felt almost endless. In its wake, nearly all of the seventh universe was destroyed, and many good warriors and gods perished. But even so, with every attack thrown at it, the monster weakened, and with the passing time, even it grew weary. As the battle waned, only two warriors and their God of Destruction remained standing against the beast. The monster launched a desperate attack on the legendary Saiyan warrior – only for his friend to push him aside to safety, and the friend bore the brunt of the monster's single beam, erasing him completely from existence.

His friend's sacrifice was not in vain – his resolve to protect what was left strengthened, the warrior unleashed all of his power, and together with the god, fired a powerful blast that the beast could not deflect, even with its hellish black beam. The monster was flung back into the black tear it had emerged so long ago, and with the power of the Angels that survived, sealed into the tear with their godly magic. Even then, it took a toll on them; those whose powers have been drained enough from ensuring everything did not fall apart in the wake of the battle, or ensured the survival and longevity of the warriors as they fought, died from having their powers used up completely, and only one of them survived, weary and full of sorrow as he grieved for his fallen colleagues.

The battle was won, but now almost nothing remained. All that survived was the universe's god of time, the god of destruction and his angel, the masters Zeno, masters to the god of destruction, and the warrior himself. No god of creation survived the hellish aftermath. Heartbroken by how much was lost in the battle – one that took thousands of years – the warrior rested himself, weary and unsure of what to do next. Aside from the gods that survived, he was all alone. There seemed no way going forward now, until one of the two Zeno mentioned that they still had something to salvage: seven magic orbs that, when invoked, summons a powerful dragon capable of granting any wish. But the Zenos warned the warrior that there may not be enough power for all the universes to be revived; doing so will cause the orbs to disappear forever, and there was no telling if or when the beast would break free. If he chooses to go forward, there was another thing that he must take into account: in order to compensate, the dragon would have to take his power to make it happen. There would be no telling how he would end up when he was reborn.

Without hesitation, the warrior agreed. The dragon was summoned before them, and as they deliberated on the wish for a final time, the warrior turned to the surviving gods, and told them what he wanted – he wanted to be reborn, and that any goodness in his heart be used to make any of his enemies reborn as good, kind people. The angel warned that all his friends would not remember him when he'd be reborn again, to which the warrior only nodded in response, smiling.

"Anything's better than being all by myself."

With a smile and final goodbyes, the warrior made his wish. The dragon then lowered itself, beckoning the warrior to mount on its head, and flew away from the gods as they set to work, disappearing together with the magic orbs.

The gods and the angel, with sadness and renewed hope, watched at the edge of the ruined universe as small sparks of light shone down from the black void of the heavens, bringing with it new life and new resolve for the last universe.

++++

After old Gohan had finished, the little boy remained silent, wide-eyed in wonder. "Did that really happen?" he asked, finally. (Gohan was starting to become worried that he might have spooked the kid a little.) "Like, is that known history?"

The old man only laughed heartily. "If it was, it's a wonder someone survived to even tell the story to start with!" With a grunt, old Gohan got up, sauntering over to the kitchen – consisting of only a sunken fireplace and a blackened pot placed over it – and, with careful hands, took off the lid of the pot and ladled some water for their tea. "No, boy, it's only a bedtime story, but it's a story people usually tell to kids who need hope," he continued, handing over the tea to the boy. "I felt like you needed to hear it."

The cup of tea felt warm in the boy's hands. Gently, he blew into the cup to cool it down, or at least attempt to, before taking a small sip. The tea was still too hot to drink, and very bitter, but at this point he was already quite used to it.

"Grandpa," he spoke, looking up to Gohan. "You really think Master Roshi's gonna be able to teach me about martial arts? I feel like you're able to teach me better."

Although obscured by his bushy mustache, the boy could still see the smile on the old man's face as brushed his hair with a frail hand. "My dear Goku," he said finally, with a small hint of sadness, "I've taught you everything you could. You're old enough to receive training from him now, I think – Master Roshi is my master after all, and he has far more to teach you than I ever could."

"I just don't like the thought of leaving you behind."

"Pish posh, you're coming up with excuses now eh!" Gohan admonished – but there was a light tone to it, and the ruffling that followed was enough for Goku to know that his grandfather was just being playful. "This old man is going to be fine! You can always come back here any time, and I'll drop by from time to time to check up on you!" He paused for a moment, studying the boy's features. Then, he places a finger on Goku's chest.

"But even if we're far apart, I'll always be right here, in your heart. As long as you hold on to that, we'll always be together."