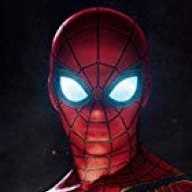 Joined

Sep 4, 2015
Messages

3,134
Location
[Working Title]
http://boogaloocrews.com/showthread.php?tid=298
Character Sheets:
Demon:
Name:
Age:
Gender:
Appearance:
Corruption: (How were they changed compared to their orignal selves?)
Personality:
Investigator:
Name:
Age:
Gender:
Appearance:
Personality:
Demon
Name: Balnazzar
Age: 48
Gender: Male
Appearance: A pale man with some sort of permanent black powder on his skin, with red fire replacing his eyes. Horns jut out of his head like most images for demons, and his feet and lower legs are goat hooves and legs. Wears a black suit with red tie.
Corruption: Former name, General Zaroff. Was originally human in appearance and less erratic. Transformation due to being forced to kill his loved ones.
Personality: Torturous, cruel, and a natural leader. Balnazzar holds no bars about how far he is willing to achieve something, and generally has this attitude of focusing on only what interests him.
Demon
Name: Jacen Petronov
Age: 28
Gender: Male
Appearance: A pale man with black eyes and slicked back short black hair. Wears a blue cloak with lightweight armor underneath.
Corruption: Driven insane, wanting to kill his family, eyes went from blue pupils to being entirely black.
Personality: Jacen is cold, manipulative, and deadly. He is very trustworthy however when he needs you. He wont lie or back stab you so long as he doesn't need to. He will do it with minor regrets however, when he needs to.
Investigator
Name: Snow Petronov
Age: 26
Gender: Female
Appearance: A pale woman with pure white hair and blue eyes. She wears a white jacket, blue jeans, black long sleeve shirt, and tan boots.
Personality: Snow is honest, hard working, and utterly dedicated to the greater good. She is a bit emotionally fragile, and has problems dealing with issues that are personal to her.