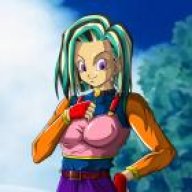 Joined

Sep 4, 2015
Posts

2,611
Location
Website
"We will be known forever by the tracks we leave." – Dakota
In the land of Hyrule, a legend goes of a young boy whom hailed from a vast forest to save the land from a great evil, having traveled through forests, over mountains, under water and even through time, facing many hardships and trials, and conquering them swiftly to finally combat the main source of the evil… little did they know that this final clash had a severe impact on the timeline itself… in one timeline, the boy was sadly defeated, allowing the Evil King to lay hands on the Sacred Triforce, becoming the Great King of Evil, only for the Princess of Destiny and the Six Sages to seal him away in the Evil Realm. In the other timeline however, the boy was victorious, fulfilling his role as the Hero of Time, defeating the Evil King and, together with the Seven Sages, banished him to the Evil Realm, before he was sent back to his own timeline to live the life he was supposed to live. Little did he and his comrades know that this last action also had an impact on the timeline, one which none of them could have foreseen or even thought possible to even happen.
Upon his return to his home timeline, the young boy sought out the Princess, informing her of what has happened and together with her, preventing the Evil King from usurping the throne of Hyrule and preventing the events of what he has witnessed seven years later, a time period now known to the two as the Future That Almost Was from happening. With those events prevented, the young boy went on towards a journey to find a comrade whom had departed from his side upon his return, hoping to meet her once more. On his way, he ended up in a different realm altogether, a realm that was destined to vanish from existence in three days' time, all because of a cursed mask bringing down the moon. With his courage and determination and aided by the Goddess of Time, this cataclysm was averted, saving the realm known as Termina, before he departed on his journey to continue his search for his missing friend.
Nearly four months lasted his journey to find her, sadly to no avail, but in a twist of fate, the young boy found himself back in Hyrule, being reunited with the friends he made there. Recognizing his bond with each of them, the young boy opted to stay in Hyrule for the time being and hang out with his friends, whom were by all means impressed by what he has gone through in Termina, which had made his friends curious about the land itself. Little did they know, that their time of peace was running short, as forces of darkness have found a way to gather in secret and make plans accordingly. Only time will tell when those forces have mustered enough strength to strike and if the boy will once more rise up to combat them….
=============================================================================================================
THE LEGEND OF ZELDA: THE VILEST UNION​
=============================================================================================================
Prologue: Memories of Faded Time
It was nighttime in the Kokiri Forest, with the Kokiri children each being vast asleep in their homes. But not everyone was having a peaceful slumber… from his tree house, the young boy found himself tossing and turning as if he was being plagued by nightmares again, similar to what he experienced over a year ago when the Evil King known as Ganondorf was planning his course of actions to conquer the world, but was prevented from doing so. But now, these nightmares had returned, but this time it wasn't affecting him… in the house next to his, a green-haired Kokiri girl also appeared to have trouble sleeping, as her mind was flooded with memories which felt like hers, yet were not her own. Unable to rest properly, both she and her guardian fairy went out of her house, noting the clear night sky and everyone else being vast asleep… except for one… as if being mentally guided by her actions, she went to the treehouse to the left and climbed the ladder leading to the balcony and the entrance of the house. Upon entering, she found her childhood friend in the same distress as she had been just now, and carefully approached him, nudging his shoulders to awaken him.
"Link?!" She asked, shortly before he opened his eyes, groaning a little before he sat up.
"Saria? What are you doing here?" the young boy known as Link asked, right as the girl known as Saria sat down next to him.
"I couldn't get any sleep, this headache is bothering me… as if showing me things from a different time…" She replied.
"Same with me… I thought I had put those memories away as I remember those clearly, but somehow they have resurfaced…" Link said.
"What memories?" Saria asked.
"Memories of a different time… I was all grown up and you became the Forest Sage, forcing you to stay with six other Sages in the Chamber of the Sages within the Temple of Time, while I went on to do what I could to save Hyrule…" Link replied.
"Those are the images I've seen too, but only from my perspective somehow… someone whom looked exactly like me went to the Forest Temple to investigate the cries of help of the spirits there, only for monsters to appear and attack me…" Saria said.
"Geez, this is quite coincidental if you ask me…" Link said.
"Agreed…" Saria replied, nodding.
"I'm going back to Hyrule Castle first thing in the morning, see if Princess Zelda can tell us more about this." Link said, thinking things over and wanting to know if any of the others, including Zelda herself, were affected by the same thing both he and Saria just experienced.
"I'll go with you." Saria said.
"Are you so certain of that?" Link asked, concerned about his childhood friend.
"I know the Kokiri, including myself, are naturally bound to the forest, but if these memories are what I think represent, I should be able to survive outside the forest myself, using either the Forest Medallion and/or the Kokiri's Emerald for those purposes." Saria explained.
"Fair enough, but let's try to rest a bit for now. We'll make arrangements in the morning." Link said, yawning a little as he was quite sleepy.
"Agreed. One more thing, can you also help me train? If there is more to those memories than what I think they are, I want to be prepared in case I do have to fight off monsters." Saria then said.
"Of course, you can have my Fairy Slingshot for that purpose. Since I have my bow and arrows which I obtained back in Termina, I have no more use for the slingshot itself, so it's yours from now. I'll help you with some target practice after our trip to the castle." Link replied, picking up his Slingshot he had placed in a chest in his room where he stored most of his equipment, except for his sword and shield, before handing it and the Deku Seed Bullet Bag to Saria.
"Thank you," Saria said, before she went to leave the house, "have a good night, Link."
"Sleep well, Saria." Link replied, waving her off before she left for her own house, allowing Link to get back into his bed, where he thought things over before he eventually fell back asleep, his slumber now peaceful for the remainder of the night.
The next morning, Link woke up by the sun shining into his room, causing him to sit up and stretching. After washing up, getting dressed and gathering his necessary equipment, he left his house and climbed down the ladder and moved up to the main path of the Kokiri Forest, where Saria was waiting for him, now armed with her Slingshot while at the same time also branding a Deku Shield, just in case. In a bag on her belt was the Kokiri's Emerald, while on her other side, the Deku Seed Bullet Bag was placed.
"You ready?" Link asked.
"Yes, I am." Saria said, her guardian fairy floating by her side as usual.
"Then let's go; I know the best way to get to the castle." Link replied as the two made their way to the exit of the forest.
"Hey, where are you going?" A male voice then asked behind the two.
Turning around, Link and Saria both saw another Kokiri there, being a male with a slight blush on the cheeks, blue eyes and orange hair in a slightly spiked fashion, while wearing the traditional Kokiri garb.
"Mido?" Link and Saria asked, recognizing him.
"I overheard your conversation just now, you're both leaving the forest?" He asked.
"Yes, but we won't be away for long." Saria said.
"It's a matter of personal business, nothing serious." Link added.
"Oh, I see. Take care of yourselves then." Mido said, nodding at that.
"We will. Thanks, Mido." Link said, before he and Saria left.
"Personal business… this is odd…" Mido said, before moving back into the house.
Upon entering Hyrule Field, Link grabbed his Ocarina and began to play a short tune on it. Saria was about to ask what song Link just played, when she heard the neighing of a horse nearby. Turning to her left, she saw a young, red-colored mare which approached them both quickly, but gradually slowing down until it stood in front of Link.
"Oh, is that your horse Epona? She's cute." She commented.
"Thanks, got her on loan from Lon Lon Ranch due to me knowing the song she likes so much and has been a faithful steed. Come on, we'll climb up on her back so we can get to the castle quickly." Link said, before climbing up on Epona's back, waiting for Saria to join him.
Saria then climbed upon Epona as well while securing herself a bit by holding Link gently from behind, after which Link let the horse run to the castle in an easy galloping pace, letting Saria adjust to the sudden speed increase as Epona took them across Hyrule Field. The sight of the field itself impressed Saria quite a lot, having not seen this field out in the open like this ever before, so she was quite speechless at how huge the field itself was. For Link, it was nothing new as he had traveled across the field many times during his initial quest to save Hyrule, but also remained silent so Saria could easily take in the new surroundings, while at the same time keeping watch on the direction they were going in, the castle coming in sight rather quickly, the bridge to the Castle Town being lowered as it usually was during the day.
Entering the Castle Town and its Marketplace went without a hitch, with its civilians paying no mind to either Link or Saria, although Saria blinked at seeing so many people about. Going past the fountain and towards the trail leading to Hyrule Castle, they stopped at the gate leading to it, a guard spotting them.
"Hm? Visitors?" He asked.
"Yes, we're here to see Princess Zelda." Link replied.
"Ah, yes. I've been informed that both she and her attendant Impa have been expecting you two. I hope it's nothing serious…" The guard replied.
"It's a matter of personal business, nothing more." Link replied, a smile on his face while Saria nodded in agreement.
"Very well, go right ahead to the Castle." The Guard said, right as there was another sound of a galloping horse approaching them.
Turning to the source, Link, Saria and the guard could see a woman approaching on horseback. This woman had long, red hair, with jewelry on both the headdress and on her forehead, a tanned skin, yellow eyes and wearing garment which indicated that she hailed from the desert, with the addition of a cloak around her shoulders to at least conceal her appearance for the most part. Link and Saria recognized her immediately however as they noticed her.
"Nabooru?! What are you doing here?" Link asked surprised to see his Gerudo friend.
"Hey kids," Nabooru said, addressing Link and Saria both, "I'm also on my way to the castle to see Princess Zelda."
"You too?" Saria asked, surprised.
"You're expected as well, my Lady," the guard replied, "please proceed."
While Link, Saria and Nabooru made their way to the main castle gate, the Gerudo informed the two children that she had received visions similar to theirs, although in her eyes, it involved her becoming brainwashed by Koume and Kotake, two Gerudo witches and surrogate mothers to Ganondorf, while she and Link had infiltrated the Spirit Temple to put an end to Ganondorf's plans. During her period of being brainwashed, she was forced into servitude to Ganondorf's rule as an Iron Knuckle for seven years until Link freed her and she could awaken as the Spirit Sage after Koume and Kotake had been defeated.
"This is puzzling me; I've seen Koume and Kotake in Termina and believe it or not, they were much more friendlier there, running a Potion Shop in the Southern Swamp area." Link said as the three climbed off from their horses and made their way into the castle.
"Seriously? I thought you were kidding when you mentioned that before during our get-together in the Temple of Time." Nabooru replied.
"Well, I wasn't kidding, but what is puzzling me more is that your situation is similar to ours, making me wonder if it's connected somehow." Link replied, before spotting Impa in the entrance of the castle, waiting for them.
"Ah, you three are here. Come with me, I'll take you to the Princess. Rauru, Darunia and Ruto are already there as well." The Sheikah and attendant to the Princess said.
"Oh geez, this is making my theory of the situation being connected somehow even more plausible." Link said, with Saria and Nabooru nodding as they followed Impa to the courtyard, the exact area where Princess Zelda was from where she spied on the throne room to see Ganondorf 'pledging' his 'alliance' to the King of Hyrule, a ruse which was fortunately exposed early.
As the four arrived in the courtyard, they could see Rauru, Darunia, Ruto and Zelda waiting for them, with Zelda and Ruto moving to Link and Saria right away, while Darunia and Rauru went to greet Nabooru first.
"Link, Saria, it's good that you came." Zelda replied.
"I assume this is about last night, isn't it?" Link inquired.
"Exactly; you must have had a hard time sleeping with the sudden influx of memories from the Future that Almost Was." The princess stated.
"Yes, what surprised me more was that Saria was somehow affected by something similar, as well as Nabooru, whom told us about it when we met right outside the Castle's gate." Link replied.
"And noting that the others here have had a similar feeling last night, this confirms what I've suspected this morning as I too was affected." Zelda replied.
"And that is?" Saria asked.
"We all must have gained the knowledge and memories from our counterparts within the Future that Almost Was." Zelda said.
"But how? I'm the only one whom has traveled through time so I should the only one having those memories." Link said, blinking at the sudden revelation.
"That is something I do not know for sure myself either as it had surprised even me," Zelda replied, "perhaps my adult self must have somehow transferred those memories to me while sending you back here and extending those to the Sages here, while ensuring those memories remained dormant until now." The Princess replied.
"You think that an outside source can also be possible?" Saria asked.
"That is also an option, in any case, it has all of us quite stumped from what I've seen and seeing you being the most conscious about those memories as you said, it must have been quite rough to be reliving those memories in the span of one night." Zelda said, turning to Link on that.
"Yes, mostly due to the hardships I've faced, but most of all, losing my cherished friends in a way as their awakening as Sages bound them to the Chamber of the Sages, thus separating us as we couldn't live in the same world at that time." Link said, looking gloomy.
Zelda nodded at this, but from the corner of her eye, she noticed Saria looking at Link with a slight blush on her face, the Kokiri girl even feeling her heart skipping a beat at that sudden information from Link.
"I know it was all some form of fate or destiny in that future, but still, I did miss you lot while I was traveling from Temple to Temple up until the fight against Ganon." Link said.
Saria smiled at this and gave Link a gentle hug.
"Don't fret about that too much; we're here to stay." She said, which in turn made Link smile.
Unknown to the group, they were being spied upon from one of the windows looking into the courtyard by a man wearing a cloak, which hid most of his appearance except for his eyes, watching the group for a couple of minutes, before making his silent departure, chuckling a little as he went.
"So, what do you think will happen next?" Saria then asked.
"I do not know for sure," Zelda said, "what we have experienced will likely be limited to that night only as a sign of us obtaining or unlocking those memories somehow, but let me know if things persist, same goes for you, Link."
"Right. I do hope it stays limited to this one-time experience; I honestly don't want to go through all that again." Link replied.
"We hope the same, Link," Zelda said, "you were already quite shaken from what you've gone through in Termina."
"Was there anything else you wanted to discuss?" Link then asked, tilting his head.
"No, that was pretty much all for now, but I'll keep you informed in case there's another meeting." Zelda replied.
"Thank you." Link and Saria both said, before they told the others they'd see them later before departing.
Back in the Castle Town, Link took Saria to the Shooting Gallery present in town to give Saria some target practice with her new weapon.
"So, how does this work?" Saria asked upon approach.
"It's simple; you just need to hit the targets in the form of large rupees with your Slingshot. There's 10 targets total." Link replied, smiling as the two entered the building, where Link paid 20 Rupees for the game for Saria to take part in.
It took her a few attempts, but eventually Saria managed to get a perfect score as she got the hang of the Slingshot, which in turn granted her a bigger Bullet Bag so she wouldn't be running out of ammunition so quickly. With that done, the two went back to the Kokiri Forest, the trip itself going without a hitch.
"Is everything okay, Link? You've been silent during the trip…" Saria then asked after the two climbed off Epona so she could return to Lon Lon Ranch.
"Sorry; there's a lot on my mind I need to think over… the sudden revelation didn't make it easy to comprehend things." Link said.
Saria nodded.
"I have to think things over myself too, honestly… the sudden influx of new memories was quite shocking." She said.
"With that being said, would you like to come with me tomorrow? I'm planning to travel around Hyrule for a while to hopefully clear my mind." Link then said.
"I'd love to." Saria said, smiling, before both entered the Forest to their homes for the rest of the day.
Watching the two children pass through Hyrule Field was the Running Man, being on his usual running track all over the field, while also wearing the Bunny Hood for increased speed, allowing him to keep up with Epona by extension during their trip. After the two had entered the forest, the Running Man stopped, before his appearance seemed to change… turning out to be a disguise as the cloaked figure whom had been spying on them earlier in the castle reappeared. Once he was certain the two did not return out of the Forest's Entrance, the cloaked figure itself entered the Forest itself but heading to a different direction, his destination clear.