Is your character an OC or Actual "Canon" Character?: OC
Have you checked to see if the character you are requesting is free? (ignore [mostly] if OC): Ye.
Name: Youko
Age: 20
Gender: Female
Height: 5'3
Weight: 145
Species: Human (Monk)
Appearance: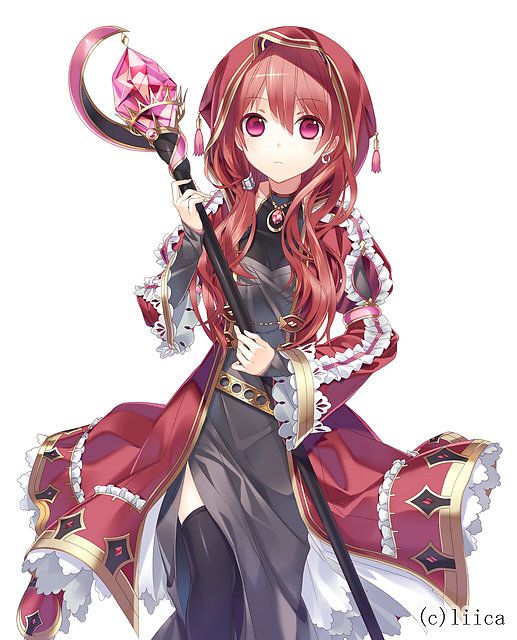 Personality: Youko is normally a passive woman who prefers to take a step back and calmly try to rationalize through arguments and tough situations, but will act in self defense if absolutely necessary; if she feels threatened and cannot talk her way out of the situation being an example. Youkou is a cheery person with a kind heart who is more than willing to help those in need, but is a child at heart and thoroughly enjoys certain things that most adults would not. She's a fairly optimistic individual who looks for the good in everything and everyone while maintaining a sense of peace and harmony within herself. Youko is very well disciplined and treats other people around her with as much respect as humanly possible while being known to be a fairly intelligent and gentle individual who generally has a calm head on her shoulders.
Attacks (Attacks are abilities that will harm your opponent): 
- Most forms of known Martial Arts
- Knowledge of pressure point location
- Staff use
Abilities (abilities to buff, debuff, basically anything that doesn't harm your opponent): 
- Tai Chi
- Basic knowledge of medicines
- Meditation 
- Self defense
- Agility
Mixed Abilities (Abilities with both a support and offensive use):
Items (what does your character have on you? Try to limit it to 2-4 items): Staff, medical supplies and herbs.
Biography (1-2 paragraphs explaining your character's history): Youko grew up in a temple that not too many people knew about around the time that a monk had found her placed in a basket in an alleyway somewhat near said temple, but as she grew older and more people were living within the village, the more the temple became known the people and every once in awhile, the monks of the temple would get visits from the sickly homeless people of the area and they would be taken in as long as they needed to recover. This is where Youko began to learn how to use herbs for medicinal purposes along with her learning the ways of a monk as well as partaking in the martial arts that the temple taught its children and she eventually became known as the temple flower due to her kind heart and willingness to help those within the temple who seemed to be struggling as well as the sick. Eventually, the woman felt it was time for her to explore more lands to gather the knowledge she craved ever since she was a young girl and once she obtained the permission of the higher monk of the temple, she started off on her journey.