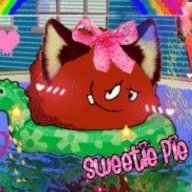 Joined

Sep 3, 2015
Posts

12,012
Location
Website
Here I am, back again with a resource thread that may prove to be a helpful directory for visual artists, writers, and graphic makers! This will be updated over time with more stuff I find on the internet, so stay tuned! If you've any resources of your own you'd like to share, you're welcome to post it. Please PM me for any broken links.
For applications, check to see if they support your device/OS! Some are Windows or Mac exclusives.
Reference books and FREE Resources
AKA the "I just want to improve my art but don't know where to look" section.
MEGA Folder of various books
, good to learn essential foundations.
Getting started: Programs and Hardware​
Clip Studio Paint (formerly known as Manga Studio)
: Usually you can catch the Pro package on sale at an affordable price every couple months or so (usually gets a big sale around the holiday seasons), and it's worth the investment for all the stuff it comes with. EX is more expensive. A perfect program to upgrade to when you have the money and feel that you've developed enough technical skill to go to the next program. Recently, they released an iPad app (6 months free it seems), so if you're always on the go with an iPad rather than a laptop, perhaps you'd like this app even more than the desktop one. Comes with lots of screentones and patterned brushes, lets you make paneled pages for comics with appropriate typography features and the like. Good stuff. (Basically, CSP master race)[/align]
Painttool SAI
: Highly intuitive and you can customize what panels you want and to a limited degree, which side of the screen you want to host them. You can also swap between open canvases readily. Lots of ways you can tweak the brushes too, including the ability to make your own textured brushes (though downloading brushes from others and the like is a bit of a tricky process). The interface is outdated on version 1, but it's really user-friendly.
If you're a cheapskate like me, you can find free versions pretty much anywhere on the internet.
Just be careful where you get it.
They're working on an official Version 2 that comes with new features not available on the old one, but if you buy the software license for 5500 yen, updates are free, including the upgrade to version 2 when it releases officially. Which isn't very common, oftentimes upgrading from older licenses only gives you a discount.
Some people make custom brushes and textures that can be installed directly into your program, but it does require a bit of fiddling with the program's files (and you MUST run Notepad "As Administrator", otherwise you cannot save any changes you appended into the files itself).
This site's post
was extremely helpful to me- installing things differs for other programs though. You can even append the files from one SAI program to another (which was why I was tinkering with it... the newer version of SAI I downloaded wasn't to my liking but I wanted the textures on it) without any conflict if you installed two different EXEs like me lol.
Adobe Photoshop:
Yes, you can draw things on photoshop! Photoshop CS5/CS6 (the full versions) are commonly referenced programs I've heard get used by plenty of digital artists, but after the Creative Cloud being the new way Adobe sells their products, it seems like you'll need to either get your hands on a physical CD copy or some other method that circumvents having to log in with account credentials. They have different plans with different levels of what programs you can use (prices vary but the minimum is $10/month) so if you only are looking for Photoshop and no other program bundled in with their Cloud program, you'll probably be better off passing on it and just get CSP instead. But older versions of PS still hold up pretty competently for drawing and editing images; you won't be able to make content aware scale memes, but eh. I have PS7 and it makes looking for free brushes a bit more difficult, but not that much.
Corel Painter:
EXPENSIVE (arguably more affordable than Photoshop tho). NOT the same as
Corel Painter Essentials
, as there is a significant difference in pricing so do watch for sale markdowns. Perfect for digital artists who want to try digitally painting and are really just looking for a versatile program to color illustrations; it just doesn't seem to offer as much in the typography department like Photoshop, however. There are a lot of guides on their site to help you get used to the program, but from personal experience, it isn't as intuitive as something like SAI or Photoshop. Essentials comes free with the Wacom Intuos Draw bundle tho!
Procreate (Apple App store): This program, sadly, is a digital painting app that is only for devices with iOS/iPadOS but it's a small one-time fee of $9.99. It's a very good substitute for Clip Studio Paint for artists working with the iPad as their main drawing tool. You can also record speedpaints through it, I think? Or, the iPad lets you do it really easily.
WACOM
: A common brand for tablet shopping, but they sell a wide variety of products. Some of their tablets come with an art bundle, which is usually a digital art program like Corel Painter Essentials accessible via a download key for no additional charge. WACOM is not the only tablet making company out there though, and is falling out of popularity as more companies come out with more affordable graphics tablets. Their basic tablets like the Intuos Sketch and Draw are perfect starters that each have their own bundled program codes. If you're looking for tablets with screens you can draw directly onto with the stylus, Wacoms will cost you a pretty penny. An iPad is becoming a popular alternative since it's basically a multitool and all you need to do is actually install an art program that supports it.
Just a disclaimer, but expensive programs does not necessarily mean your art will improve drastically just because you threw a lot of money at the program for it. Your techniques should improve with practice, not with how expensive your material is. (This isn't exactly  as applicable to traditional art, as things like the quality of ink or flexibility of a pen nib can impact your final product)
Are you a cheapskate like me!? No fear! They have free programs for people like us.  :fan:    
OPEN SOURCE (FREE) PROGRAMS [Check back for more!]
GIMP
: Not quite Photoshop. BUT, it's 100% free! You can draw with it, yes! It's also basically a very handy image editor if you take the time to figure out its features.
FireAlpaca:
Basically a free version of SAI with a similar interface, but you don't have to stick your neck out to get it. :lmao: FireAlpaca is the free paint tool that is compatible with both Mac and Windows. Simple tools and controls let you draw easily. It's Free FOREVER! Interface looks like a hybrid between SAI and Photoshop. Apparently its compatible with even Windows
Vista,
so if you live in a pre-Y2K cavern somewhere that strangely has WiFi, you can use it!
MediBang Paint
 and
ibisPaintX
are like a free version with features like SAI or Clip Studio Paint, but supported on desktop AND Android/Apple devices! Very neat. I'm partial to ibisPaintX myself  :thumbs: The only thing about IPX is that it has ads, but they're fairly non-intrusive, and agreeing to watch a 30 second video ad unlocks EVERY brush and most other features for a full 24 hours. If you pay for the Prime Member offer, you won't get ads and you can access everything that puts the app on the same playing field as Procreate (including the ability to make speedpaint recordings, which is not a freebie feature). The way the lasso select tool works is a bit odd compared to how you usually see it work, but you get used to it. But I love that it lets you work with multiple layers, and you can adjust: opacity, layer setting (Normal, multiply, etc), the name of the layer, layer order, etc. Transparency is also possible with IBX!
I've yet to try medibang, so try either one out and see which you'll like more!
Krita
: Krita is a professional FREE and open source painting program. It is made by artists that want to see affordable art tools for everyone.
MyPaint
: A simple drawing and painting program that works well with Wacom-style graphics tablets. Hosted on
GitHub
. Responsive to tablet pen pressure, but might not be very good for people who prefer to draw with a mouse. It also has a brush library right next to it! Neat-o.
OTHER THINGS
Now let's say you're on a tight budget and can't afford to drop money on an iPad or any brand-name graphic tablet/fancy doohickey. Don't feel bad, we can fight against FOMO together!
Use your phone! Assuming it's got a touch screen and you're okay with working on a small screen, it is actually feasible to create art with it! If you're using just your finger, you'll probably have to practice on it with a small brush size to compensate for the lack of pressure detection.
Consider looking for other tablet/touch screen slabs on the market: LG, Samsung, Amazon Fire, etc all are brands that offer a wide collection of tablets. Prices depend on the model and the storage but I'm positive you can obtain one at a lower price compared to an iPad. If you get a decent one, maybe you'll even want to go the extra mile and purchase a capacitive pen stylus that will allow for accurate pressure detection within the app. They sell rechargeable ones that look like the apple pencil or have a rubber end, and are compatible with basically every device's OS. (Just be sure to check the details of compatibility before buying).
Regardless if you try your phone or a tablet, you'll want something to hold instead of using just your finger.
Last summer, I spent many months on the go with downtimes away from my plug-in tablet, and even when I was at home, I'd been sharing my living space with a relative so I didn't have any me-time to draw what I wanted in peace. So I dug out the LG tablet my brother stopped using and turned it into my temporary art tablet. We never got a tablet stylus for it, but I had a retractable tip pen: it has a 'flashlight' rubber tip with a hole for when you 'click' the pen out to write. It also probably helped that the housing is actually metal and not silver plastic: metal and rubber are really the most basic components for a capacitive pen. You can get these for DIRT cheap online, but pens.com seems to mostly sell wholesale of 100s in one purchase... so either you can snoop around your uni's offices for one (or let them shove one in your direction while they promote a new campus service to you, which is how I got mine lol) OR just find a listing that doesn't make you buy an absurd amount. Be sure to specify you're looking for a "retractable flashlight rubber tipped pen".
CamScanner
: A FREE mobile app for Android and iOS (you may purchase for full capabilities iirc, but I don't think you need to for what we'd use it for). No scanner? Scanner takes too long? Too lazy to scan it? You want to show your friends something you drew but it's 2 AM?! NO PROBLEM! This app essentially imitates a scanner. It takes a bit of practice, but once you get the hang of it, it's much easier to use than the laborious task of using your printer's scanner and waiting for it to scan before doing how many other things.
How to use it
:
You typically will open it, and click the camera icon.
click to "Docs" mode, focus the image by tapping where you think it needs to be focused the most (preferably try to get the entire paper/sketchbook page into frame) and snap a photo! It will then let you crop it or adjust the frame if you took a picture of a tilted paper. 
After that is done, it presents a number of "filters" which are presets, and tapping each one shows you a different preview of how the image looks. You can also mess with the settings yourself by tapping the icon that has lines with notches on them; this allows custom editing, but requires more 'fine' tuning since it only has 3 scales [Contrast, Brightness, and Detail]. 
When you're satisfied, click the checkmark. 
To save it to your phone, you can go to where the image is located, tap and hold, then select "Save to Gallery". To send it to your email or someone else, use the "Share as [image file type] function".
Here's an example, using my drawing that was inked by hand and shot with my phone:
Original picture:
Auto (this one seems to do a fairly good job for black and white drawings).
BW 2: similar to Auto, but seems to show less gray around the bottom.
After a few tries of using it, I find this much easier to do for a lot of my traditional drawings without worrying about lighting and angle. It also takes care of the hassle of inking if I want to color this digitally. For colored pictures, you need more fine adjustments though, so it takes a bit more of a trained eye to edit them.
Overall, I really like CamScanner and it's quite useful for traditional and digital artists alike. Even though the app was originally intended for office use:
Download Link from Official Site
(click the device you want to download it for).
I-B. TRADITIONAL ARTISTS
​
Check out Elio's post down below for good sources that will surely help you on your quest to traditional artistry!
​
Since Elio's covering tools for people looking to seriously get into traditional art (watercolor, traditional ink, etc), I'll use this section to give beginner artists or people looking to dabble with other mediums a way to dip their toes in without breaking the bank.​
I-C. GENERAL ARTIST STUFF​
Color Palette Generators: for when you're looking for a good set of colors to use or want to do a drawing using only the chosen colors! 
Coolors
,
Colormind
​
dafont.com
: A font source website with all the different kinds that would fit your need. Perfect resource for sig makers
and
artists who like to incorporate text into their art every once in a while. Be warned that not all of these fonts may be free, as most font makers only allow usage of the font for personal, non-commercial uses. Every font that is downloaded comes with a readme document outlining what you can and cannot do with the font. Some free fonts are royalty-free in all cases, while others require a royalty if being used in images intended for profit.
Remember, use renders responsibly: not every render you find out there was made with permission from the original artist! If you're a highly ethical graphics maker, a safe bet is to use renders of official art (i.e. manga scans or poster illustrations, official character art, etc). If you do use a render of someone's work, it's worth looking into seeing if you can find the original artist and link the work. Maybe you'll find a new artist to follow! (I'd avoid using Deviantart for Renders in general unless the artist who drew it gave permission OR created a vector for that kind of personal use for others)
RENDER SOURCES 
Honestly, just use your best judgement and try to stick with 'official' art. I don't really like the idea of entire websites that are basically just art pieces with their backgrounds removed and stolen from pixiv artists without their permission. I try to use official art/screenshots/special promo art most often and keep my use of fanart to a minimum-- since I make signatures for personal use on the forum, I exclusively host them here (I don't post them anywhere else) and just try to retweet the art I liked if I find it. Ethical ways of making anime edits is kind of an elephant in the room.
EDITOR PROGRAMS (WIP)
PicsArt: Free editor app for Android/IOS (with ads and premium option) to crop and adjust the look of the picture to your heart's content. Limited font availability though. Extremely versatile to make meme pictures with.
PicMonkey Photo Editor
: Not Free, but you can use a free trial and it's a monthly or yearly plan, with varying degrees of Premium to Supremium membership (Monthly's 5.99$ if you pick the cheapest plan, but none of them exceed 10 bucks a month). We all know anything's better than GIMP. C'mon... you know it... I know it... y'now.
GIMP & Photoshop
, as listed above.
---
Coming soon (separate posts)​
I-C: Traditional Art: The basic gist of it​
III. WRITING RESOURCES​
Here to make your writing experience a little less painful​