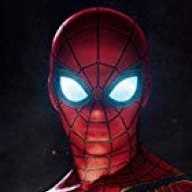 Joined

Sep 4, 2015
Messages

3,134
Location
Since this is continuing from other places and a bit of a reboot.
http://payday.wikia.com/wiki/Payday_Wiki
Check out the above links PD:TH section for clarity. Just don't look into Heat Street or face massive spoilers.
Name:
Age:
Gender:
Appearance:
Personality:
Side-arm:
Primary:
Secondary
Deployable:
Name: Nathan "Columbus" Washington
Age: 23
Gender: Male
Appearance: A pale man with brown hair and blue eyes, wears a blue suit with a white shirt underneath, dark blue pants and brown running shoes. His hair is a short cut parted to the left. Wears Dallas' mask.
Personality: Columbus cares about the people he works with. He always ensures his employees are taken care of, his crew members are always brought back to full after each heist, and ensures every heist goes well. He is generally calm but does what needs to be done.
Side-arm: Crosskill
Primary: Brenner 21
Secondary: Mark 11
Deployable: Medic Bag
Name: "Drake"
Age: Unknown, presumed to be in his 40s-50s
Gender: Male
Appearance: Unknown, sounds Scottish.
Personality: Drake is apologetic if things go wrong and rarely blames the crew if anything should go wrong. He also remains a clear head no matter what his emotional state.
Side-arm: None
Primary: None
Deployable: None
Equipment: None