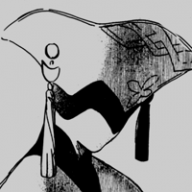 Joined

Sep 3, 2015
Posts

11,480
Location
It's a pretty fun game. The rules are simple: Give a nickname to the Pokemon above you. Here's a more detailed example.
​
---
Shine Says: Nickname it Gatr! Elekid.
​
Loopy Says: Nickname it Sparkplug. Roserade.
​
Drago says: Nickname it FlowerPower. Charizard.
​
Z says: Nickname it Rocky.
​
---
This is fun if you're trying to think up nicknames for your own Pokemon. You can put a really cool or funny name. It's up to you.
I'll start.
​
CELEBI.​