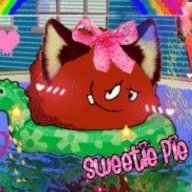 Joined

Sep 3, 2015
Messages

12,076
Location
Name:
Asuza Faerie
Age:
19
Gender
: Female
Birthplace:
 Sanguina, Paradice
Position:
Rouge Mage / Ex-mercenary
Height:
5'06"
Weight
: 117 lbs
Species:
Human
Appearance
:
Personality:
Asuza is a short-tempered young lady who is also an enigma. Her serious demeanor has her come off as sarcastic and blunt, but she can be kind of a softie when she wants to. Her greater attributes come down to being loyal, focused, and channeling her quick wit into strategic ways to outsmart others. Asuza's adaptability to a situation can be hindered by her temper that is easily provoked, and wanting to get even may end up overpowering the need to play things smart. In the face of danger, she won't attempt to pick a fight she can't certainly win but will do so if pushed to stand up for herself or the defenseless.
Special Ability
:
Inferno Bolt 
- her entire body is surrounded by flames and magical energy is focused into her feet for a burst of speed. This speed allows Asuza to strike more recklessly in addition to gaining the temporary ability to levitate in midair for limited flight. By colliding with the target head-on, she can inflict severe burn damage through close combat. However, the sheer heat of the fire also causes her physical damage from the recoil. It is a latent ability she has never mastered.
Magical Attacks:
Teleportation: only performed over short distances and relies on Asuza to know where to teleport.
Fire Walls: Walls of fire are summoned to essentially trap her and the opponent in a ring of fire, but this is negated if the opponent is capable of flight or water.
Burn-Barrage: These otherwise normal physical attacks using her hands or feet are enhanced by her ability to surround them with flames at will. Her hands (or feet) are engulfed in flames to allow her to punch, claw, or kick the opponent and cause added burn damage. [She can use this technique to also fire off fireballs repeatedly and send out crescent-shaped fire waves from swiping her arms forward. Takes the least amount of energy overtime, but wears down her stamina through prolonged use.]
Burn Bolt: Asuza gathers flames into a medium-sized fireball and focuses magical energy at the base of her palms to launch the fireball at a high speed. Where it hits, it bursts apart into multiple embers. Burns badly on exposed skin and can damage armor.
Fire Spume: An orange fireball is fired onto the ground beneath the opponent The spot ignites, flames bursting directly upward. It requires precision and focus to land, so she rarely uses this trick since she can easily hurt any allies with it.
Cursed Flower:  She produces extensive amounts of fire from her hands and manipulates it to surround the enemy in flames and engulf them from the front. The formation resembles a flower.
Sun Shower: Energy and fire is gathered into a large sphere, bursting into smaller fireballs. It covers a wide range, but saps a lot of energy. Should only be used on groups of opponents for maximum use. Alternatively can be fired in form of streams of flame arrows.
Infernal Cyclone: A combined attack with the manipulation of air to weave a wind tunnel embedded with Asuza's magical energy that can sustain her flames, creating a cyclone of fire enveloping the opponent.
Biography:
Asuza was raised by a family of well-off mages who were best known for their pursuits in white magic, many having received some form of education from the Sisterhood or its alumni who left the fellowship. Many of them found their studies in using magic to help others or their environment, such as learning water magic to clean polluted areas. However, Asuza showed a natural inclination to fire-- excitedly, she showed her pyromantic tricks to her schoolmates but the family elders were concerned. The element of fire was a hazard to practice with magic; unlike the other elements, fire had no flow to it and could only grow in intensity to them. Her mother disapproved of it and often would chastise Asuza for paying less attention to her studies. Being treated as an outcast by her osn family, she ran away at 17.
In her travel, she came across a group of people who were like her; lost and had felt no purpose. As an underground crime group, she joined them out of a strange sense of kinship (though the leader thought having a pyro mage would work pretty well). Members of this group also operated as under-the-table mercenaries who came and went as quickly as they took on the job. Although much of their activity was found to be concentrated in Desolate Lands, they were exposed when a headhunting mission in Paradice went wrong. This syndicate existed for a few years in secret but was forcibly disbanded in the short time Asuza was a part of it after Valerie captured one of the members who wasn't as careful in staying secretive; Valerie turned her in to a local prison around the Desolate Lands but failed to capture any more. In time, the group began to come apart. At first Asuza stayed, but was convinced to abandon it.
She began to live as a normal citizen again in Paradice after this group fell into obscurity since there weren't many leads. Her best friend is Megumi, a nomadic Desolatian who openly operates as a mercenary but only takes jobs that don't have too much risk other than providing her the adrenaline rush of battle. They share living quarters out in the woodland countryside of Paradice.