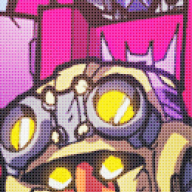 Joined

Sep 5, 2015
Messages

302
Location
here's an introduction;
remember when I thought I was a poet and I had all these poems I wrote? guess what.
I'm gonna do it again. I probably am not very good
with words, and sure free verse is my favorite style of poetry
because you have all these fucking run-on lines you can just write on and on and on
neat isn't it
who says you need to rhyme 
or be sublime 
in your little craft; I mean pish, anyone can be a poet if they want to
like all forms of writing, all you need 
is your mind and your heart. 
see, isn't it that fucking easy. 
(yes, the apostrophe included, to hell with your grammar rules) 
​
a thread where Syn fancies themselves to be a poet and writes literally EVERYTHING in the free verse. They only have one favorite poet: Philip Larkin, and BOY can that man write poems. Their personal favorite? "This Be the Verse". Some of their old poems somehow made it to their school magazine on their final year. They don't know why they thought it was a good idea.
Syn hopes you appreciate the gritty freeverse poems in this thread, and any critique is always appreciated.