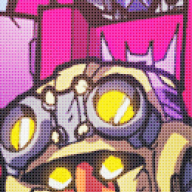 Joined

Sep 5, 2015
Posts

297
Location
Website
INTRODUCTION:​
I don't go on here as much as I'd like to, but honestly if I'm going to come here like once in a few moons or whatever I'm going to make sure the stuff I post here counts. Incidentally I looked into my Imgur account and see images of an old sig tutorial that used to be there for the purpose of writing a tutorial for
that
 site. I debated on using these images to write this tutorial but realizing these are like from 3 years ago and I don't remember what's going on in any of them any more, I've decided I'm going to make a fresh new tutorial instead. You can take a look at the old one here, if you want to like. I dunno. See a walkthrough of it I guess:
IMGUR ALBUM
​
Here's a new walkthrough! Bear in mind that this tutorial just shows you how to make a sig out of a high-quality image (not a PNG render + C4D renders), and beefing up stuff a little with textures and layer masks. It's easy to do once you know what to do. 
It's a lengthy tutorial and involves a LOT of experimenting, so I'm going to divide them into separate posts to make this easier to follow. At the end of this tutorial, you should be able to make a sig that looks like this:
THE RESOURCES: ​
You can use whatever image you have, but for the sake of following this tutorial I recommend using these just so you get what the process is like. Take the images
from this album
. The links to both these resources (so you know where they're from) are:​
You'll also need Photoshop for this (obviously), but GIMP also works. As long as it has layer masks you can mess around with. I use Photoshop CC, but it should be more or less the same for the previous CS versions of Photoshop.​
DISCLAIMERS: ​
I have a graphics tablet so some of the refining in the process of making this sig is a bit more precise since I have the privilege of being able to control the pressure sensitivity of brushes. You can still do the same thing I do, but you'll need to play with the brush's opacity and flow controls to get a desired effect: ​
Also I need to point out I'm treading on shaky ground here since the image we're using is someone's SFM edit of an official game asset ripped from the game. Technically it's official stuff so it's okay to use, but it's also someone else's work. To be on the safe side in the future, don't use other people's fan work for your sig unless you have permission from the artist. ​
That being said, let's get down to business!