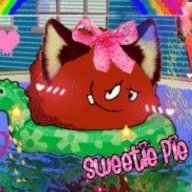 Joined

Sep 3, 2015
Posts

12,013
Location
Website
NOTE (4/2/20): Devil's Dishonor is under indefinite hiatus. In coming months, expect new content to have replaced the older portions of the manuscript. The newest chapters likely will not be revised nearly as much, but earlier chapters are little more than revised scripts from many years ago and doesn't suit what I'm looking for anymore.
​
Old note: upon recent reflections, I have chosen to retitle my work under a new name and series identifier; rather than one painfully long thread full of chapters, I intend to split them into separate threads (or "books") that will clearly separate between major story arcs and serve as an easier Table of Contents than if I were to just leave it all in one thread. As for the title of the novella series as a whole, please refer to it as "Devil's Dishonor" from now on. ​
Olivia Hawthorne is an average high school sophomore who lives in suburban Seattle. Her best friend, Damien Matthews, moves back to town after nearly a year and a half since he abruptly left. Nobody seems to know the definite answer to why, which makes Olivia assume the role of interloper in his mysterious double life. She manages to discover his web of secrets-- the threads of which come undone to a world she never imagined had existed. Her curiosity won't come without irreversible consequences.​
Genre: Fantasy​
Leave your reviews here!
​
---
Chapter 1: Cast Away​