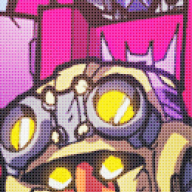 Joined

Sep 5, 2015
Messages

302
Location
We here at Boogaloo Crews care about the well-being of all of our members. Life can be really tough sometimes, and more often than not it can really feel like you're all alone and there's no one you can trust to help you. Maybe you live in an abusive household, struggling with a relationship you can't get out of, or getting incredibly stressed out at school or work. Maybe you have a mental illness that you're having a hard time living with and things can get really really rough for you then.
We aren't professional counselors -- in fact many of us admins are just like you: we struggle at life too. But we are here to let you know that if you ever need a good listening ear, advice or just to pour your frustrations out, we are here for you! We're here to give you as much support as we can, so you won't ever have to feel alone in your struggles or problems. Let us know if you ever need to talk, and even if we don't answer right away, we will ALWAYS answer you. 
Any member who wishes to extend the same support are also welcome to do so. We're all family here, and whatever happens, we're here to support you. 
Send us a PM whenever you need to talk, or need a listening ear, and we'll respond as soon as we can. Alternatively if you feel that you're not comfortable with PMs and would rather just talk to us in private via e-mail or chat, let us know. I'll go ahead and give you my details if you need it:
E-mail:
thvnderclash@gmail.com
Twitter: @xemnenas 
Discord: xemnenas#3148
Alternatively, you may PM me here.
Remember that even though it's very difficult to see it now, but you are never alone, and there's always someone out there who's willing to help you get through this and support you, there's always someone out there who loves you. Reach out for us whenever you need it -- we'll be here to help and support you in every way we can.